Stuart Holden to head to US for knee examination after feeling discomfort in 1st match back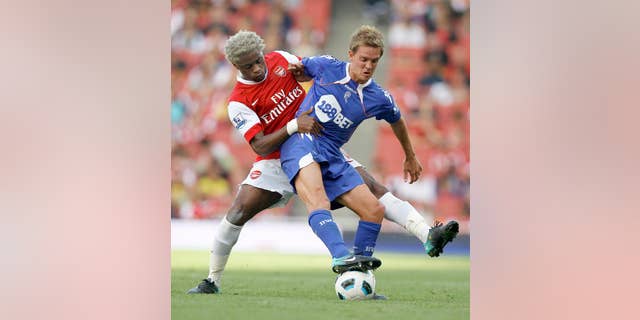 American midfielder Stuart Holden will go back to the United States to have his right knee examined after experiencing discomfort in his first match since getting hurt last summer.
Bolton said Tuesday the 28-year-old midfielder will have a scan, then will meet with Dr. Bert Mandelbaum, the Los Angeles-based surgeon who operated last summer.
Holden started Monday night for Bolton's under-21s at home against Everton in his first game appearance since tearing his right anterior cruciate ligament during the United States' 1-0 victory over Panama in the CONCACAF Gold Cup final on July 28.
Holden was in discomfort when he fell to the turf in the 23rd minute and was replaced by Luke Woodland.