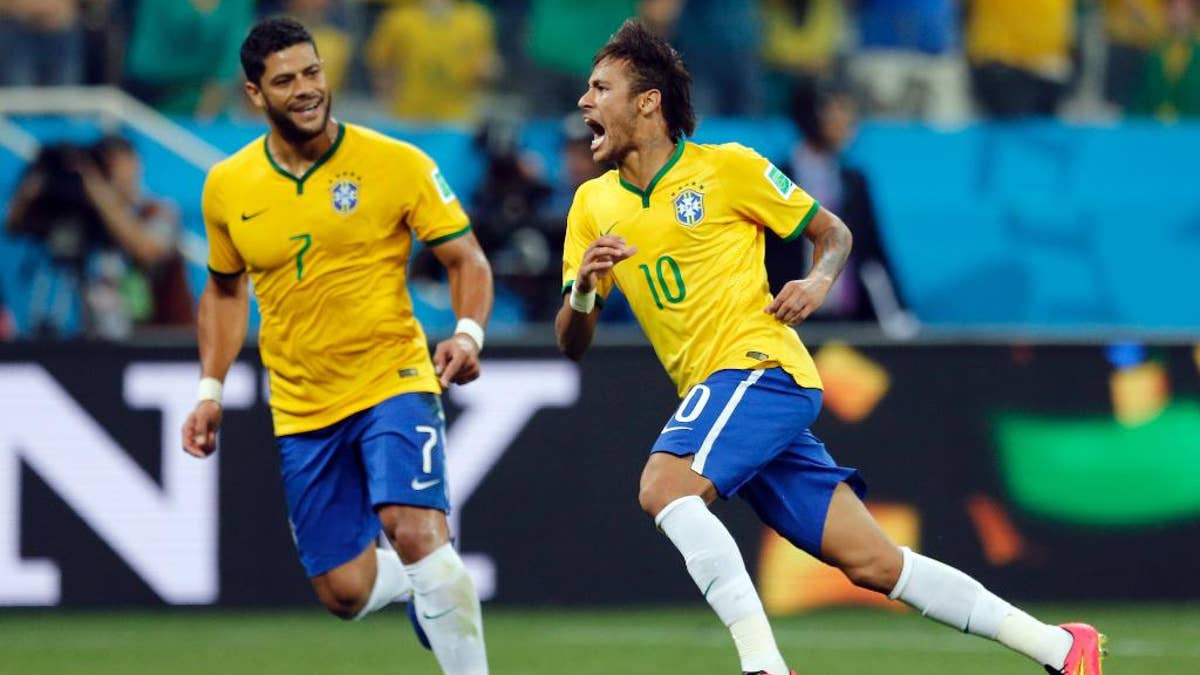 TERESOPOLIS, Brazil – Brazil starting striker Hulk has left the team's training session with an apparent muscle injury in his left leg.
Hulk practiced for less than 15 minutes on Sunday when he felt something in his leg and left the field.
He was walking without a limp, but then sat down on a bench and lowered his head in apparent dismay. A few moments later, he went to the locker room accompanied by one of the team's doctors.
The Brazilian federation was yet to comment on the injury, which apparently happened after he scored a goal during the session.
The injury came in one of the team's final practices before Tuesday's match against Mexico in Group A.
Brazil travels to the northeastern city of Fortaleza on Sunday afternoon.