Strange details surround Lions CB Mathis' concussion diagnosis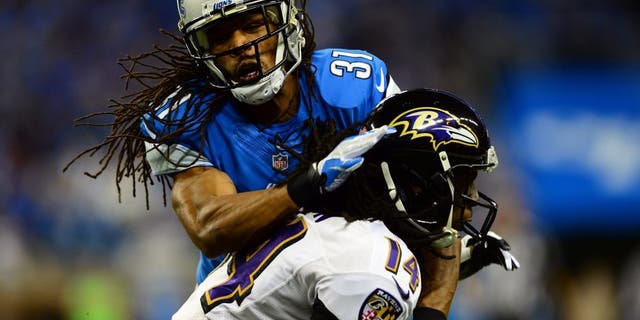 It took an inordinately long time for the Lions to diagnose Rashean Mathis with a concussion. Andrew Weber USA TODAY Sports
Detroit Lions cornerback Rashean Mathis finds him at the center of a strange situation involving the late detection of a concussion.
On Wednesday, the team announced that Mathis is going through concussion protocol, per Dave Birkett of the Detroit Free Press. The injury likely stems from contact sustained during a Week 7 loss to the Minnesota Vikings, but he sat out during the team's trip to London before the bye with an "illness" -- not specifically diagnosed as a concussion.
Lions head trainer Kevin Bastin detailed how Mathis' mysterious passing of the original screening process, followed by days of headaches without an official diagnosis (h/t Free Press):
This story is certainly outside the norm, if not to say strange. The NFL has such a heightened awareness for head injuries now that it's hard to understand how Mathis' concussion went undiagnosed for as long as it did. It's also difficult to imagine a 35-year-old veteran of the league not being able to recognize his symptoms and communicate them to the training staff sooner than he did.
MORE NEWS: Want stories delivered to you? Sign up for our NFL newsletters.