Steve Smith Sr. blames Beckham-Norman mess on the 'Foot Locker dudes'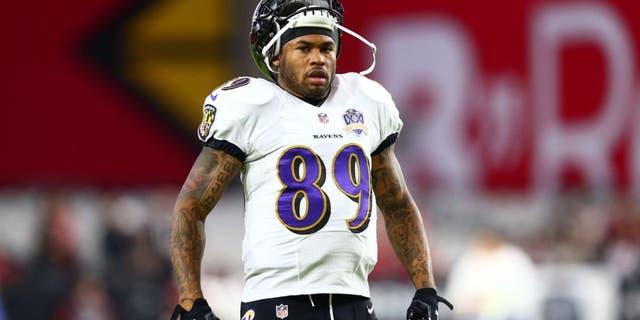 Steve Smith Sr., the veteran Ravens wide receiver, singles out one group for how the confrontation between Odell Beckham Jr. and Josh Norman escalated out of control during Sunday's New York Giants-Carolina Panthers game. It was those "Foot Locker dudes."
That's Smith's name for NFL officials, and he said they weren't on the ball as Beckham and Norman went at each other.
"The Foot Locker dudes aren't doing their jobs," Smith said on ESPN (via CSN Mid-Atlantic). "They've got to do a better job, just straight up. I think the people that were involved could have minimized it or shut it down or slowed it down. I think they didn't do a very good job of controlling the atmosphere, controlling the situation."
Smith repeated a theme often heard by players or coaches who feel officials aren't accountable for their mistakes.
"Coaches get fired when they don't do a good enough job coaching," said Smith, who played just seven games this season before being sidelined by injury. "Players get fired when they don't do a good enough job playing. The Foot Locker dudes, they don't do a good job ... nothing happens."
Smith had said this year, his 15th season, was going to be his last in the NFL. That would leave him more time to hang out at the mall and go shopping for sneakers -- though maybe not at a certain store.