Steve Kerr jokes about Luke Walton's new Lakers roster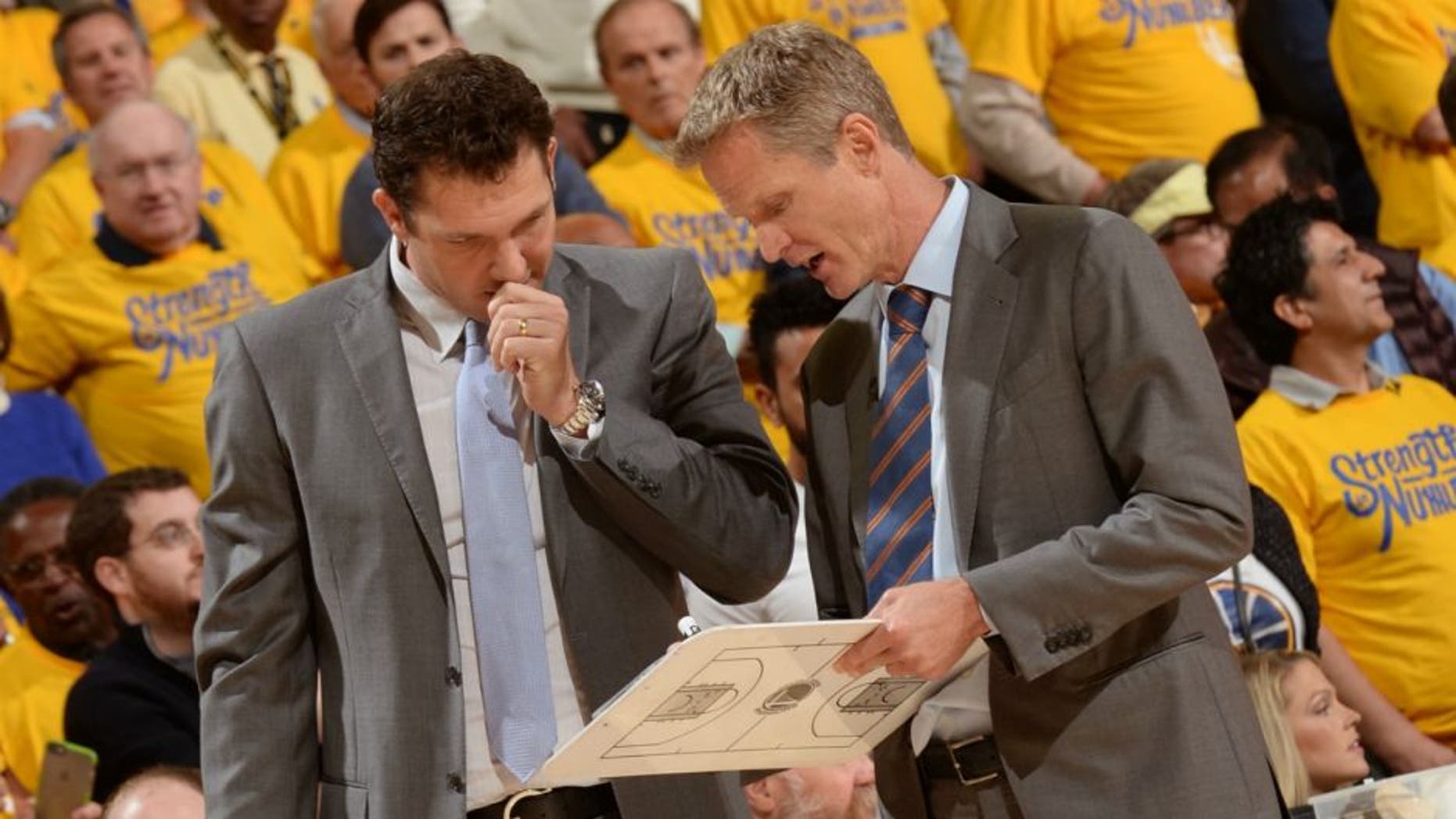 Luke Walton won two titles with the Los Angeles Lakers as a player, and he now has the incredibly difficult task of turning around a franchise that has won 65 games over the last three seasons. The Lakers announced Friday that Walton, who won 39 of 43 games as the Warriors' interim head coach earlier this season, will replace Byron Scott when Golden State's playoff run concludes.
Warriors head coach Steve Kerr explained Saturday how Walton broke the news to him over the phone.
"I was thinking this was going to drag out a week or two, [the Lakers] are going to interview some other people, they're going to want to re-interview Luke. Luke called me maybe around four o'clock and said 'I've got good news and bad news.'
I said 'what's the good news?'
He said 'the Lakers offered me the job.'
I said 'well what's the bad news?'
He said 'I took it.'"
A reporter then asked Kerr what he'd say to Walton once he leaves.
"I'm going to say 'it's too bad you don't have Steph and Klay and Draymond anymore. You're on your own, pal.'
No, Luke and I will have a lifetime friendship."