Steph Curry reference, Dez Bryant shout-out highlight dramatic Spelling Bee final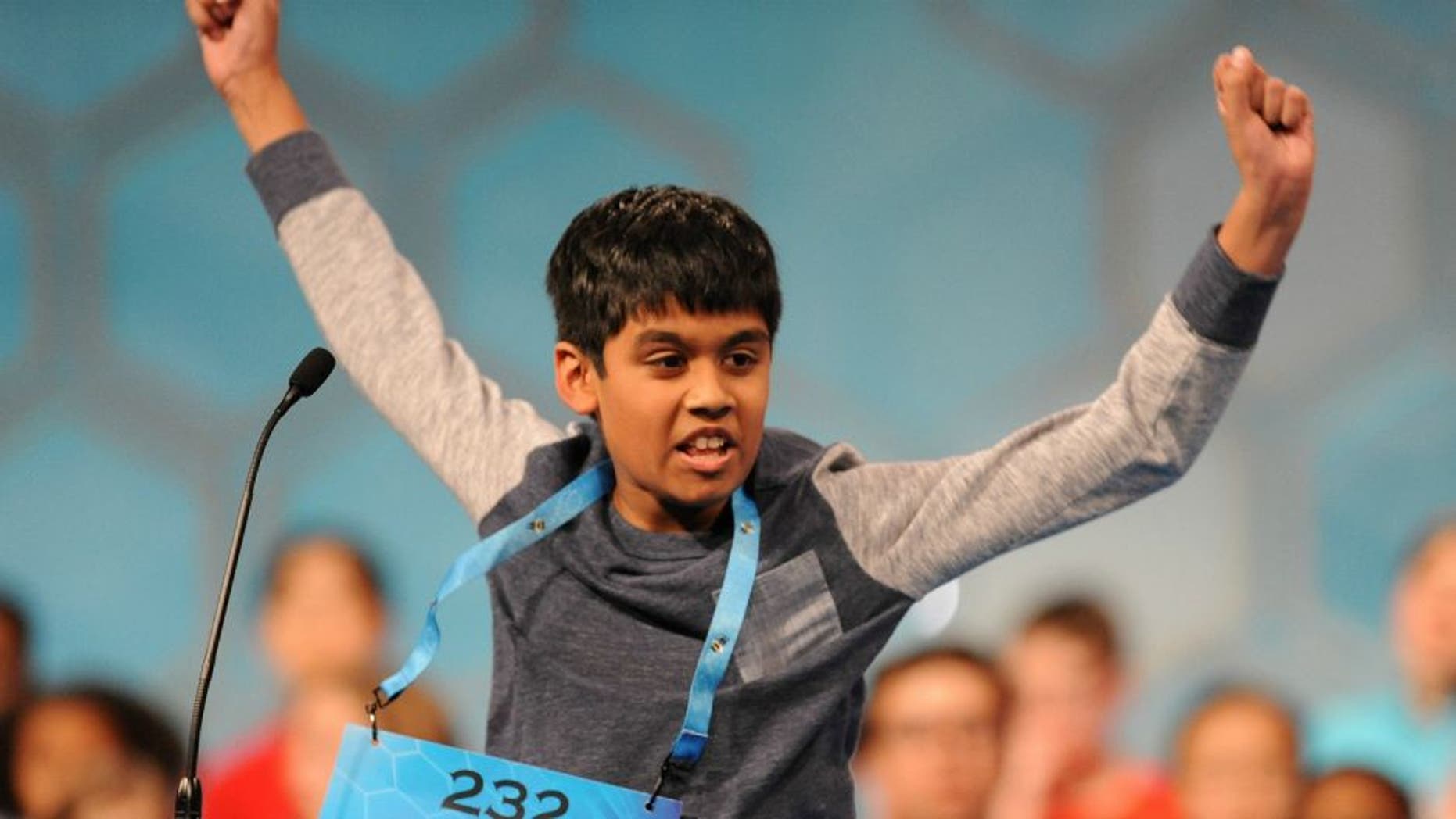 It came down to the wire in a do-or-die standoff between the seasoned favorite and the scrappy upstart.
No, not the Western Conference finals between the Oklahoma City Thunder and the Golden State Warriors. We're talking about the 2016 Scripps Spelling Bee.
And it was a vicious face-off between Jairam Hathwar and Nihar Janga that was thick with drama, some shade and a Steph Curry reference for good measure.
First, fifth grader Nihar Janga, an 11-year-old from Austin, got the word "giallolino" and asked to have it used in a sentence. And that sentence happened to feature Stephen Curry, perhaps in a nod to the Warriors' (successful) attempt to stave off elimination against the Thunder in Game 5, which was happening at that same moment:
"While painting a portrait for his shrine to Steph Curry, the artist used giallolino to help create the perfect hue for his Golden State Warriors jersey."
And Janga had a little bit of that cold-blooded Warriors spirit as well, as seen by this choice piece of what looked like shade that he showed his fellow finalist-turned co-champion:
Though when Janga and Hathwar had a thrilling face-off that resulted in the two splitting the Spelling Bee title as co-champions, the Texan threw up an "X" symbol on his chest that got the attention of Dez Bryant:
And the Dallas Cowboys:
Despite airing at the same time as the NHL and NBA conference finals, the Spelling Bee still attracted its share of fans from the sports world and beyond: