Steelers' Ryan Shazier suffers back injury, leaves game in ambulance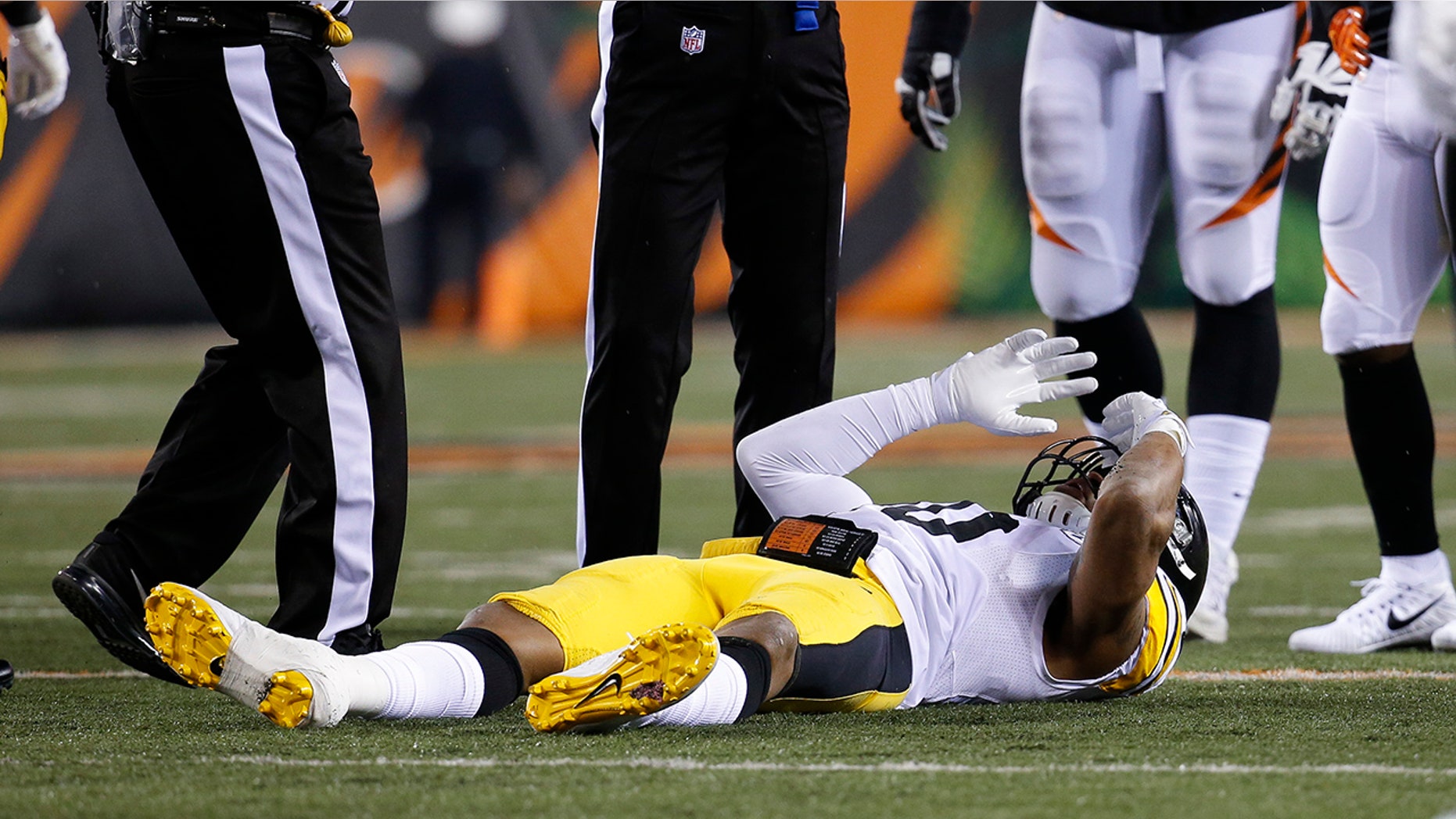 Pittsburgh Steelers linebacker Ryan Shazier was carted off the field Monday night and rushed to a hospital after he hurt his back early in a game against the Cincinnati Bengals and appeared to be unable to move his legs.
Shazier tackled Bengals receiver Josh Malone and fell to the ground at around the 35-yard line. Shazier lowered his shoulder and tackled receiver Josh Malone in the first quarter.
He landed on his chest, reached for the middle of his back and then rolled over. Shazier lifted his arms, flexing his right hand and calling for help, but otherwise did not appear to move much. He was removed from the field on a backboard and a cart, and then taken to a hospital for tests.
"Right now, we're just happy that he's getting the necessary medical attention that he deserves," Mike Tomlin, the Steelers' coach said.
WARNING GRAPHIC VIDEO
The 25-year-old was strapped to a backboard and taken off the field.
Kevin Colbert, the Steelers general manager, said in a statement early Tuesday that Shazier will not need surgery on his back at this time and "continues to improve."
Current and former NFL players took to social media to show support for Shazier and wish him a full recovery.
"Ryan is one of the biggest players on this defense," linebacker Vince Williams said. "When we need a big play, he's one of the guys we look to. It's going to be tough."
It's a significant setback for one of the NFL's top defenses. The Pro-Bowler from Ohio State led the team in tackles heading into the game and has three interceptions this season.
The Associated Press contributed to this report.