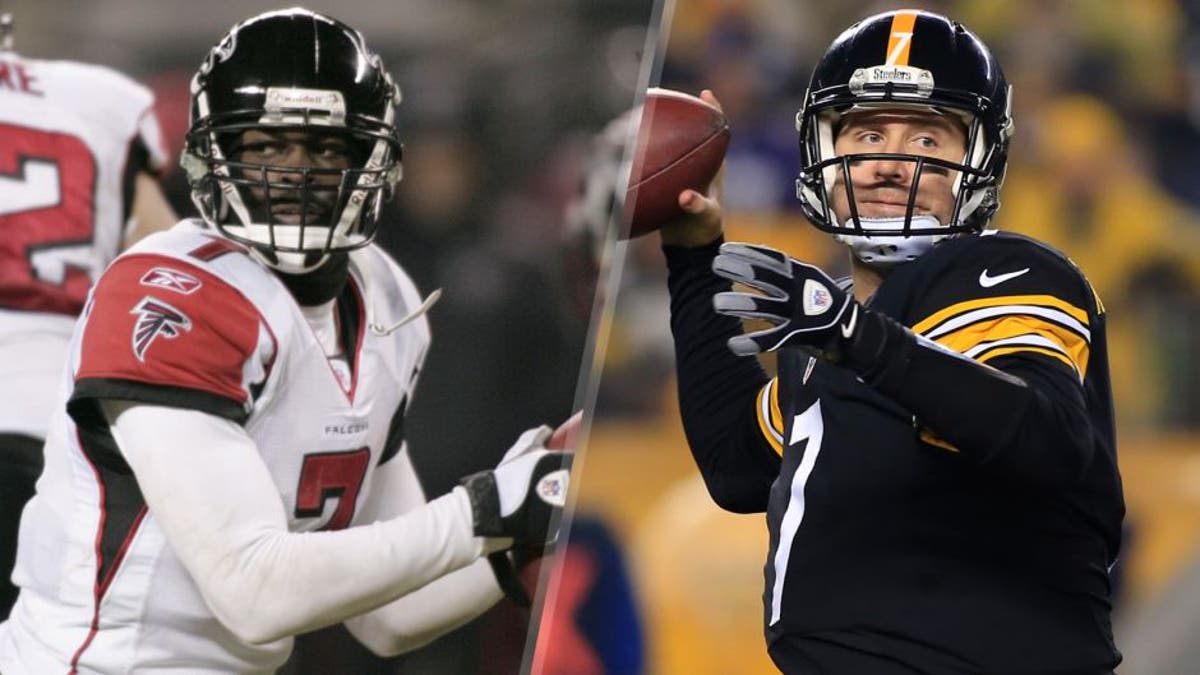 Pittsburgh Steelers quarterback Ben Roethlisberger isn't concerned about any of his new backup's past transgressions.
Michael Vick, signed Tuesday to replace the injured Bruce Gradkowski, served 21 months in prison for his role in a dogfighting ring. Roethlisberger, whose foundation supports local K-9 units of police and fire departments, believes that Vick's ability to help the team is most important.
"This is a locker room," Roethlisberger said per PennLive.com. "It's about football. That's what matters to me most ... and that's what this locker room is about."
Steelers coach Mike Tomlin knows that the Vick signing is a sensitive matter, and that the front office did its due diligence before bringing Vick on.
"Rest assured that we've done that, but rest assured he's done a lot since he's gone through some of the things he's gone through and his track record at this point in that regard speaks for itself."
Besides controversy, Vick still brings some star power from his earlier days with the Atlanta Falcons, when he wowed fans with his lightning speed and stunning athleticism.
Running back Le'Veon Bell was starstruck when he saw Vick before practice for the first time Tuesday.
"He's a guy I idolized growing up," Bell said.
(h/t: PennLive.com)