Steelers officially put Le'Veon Bell on injured reserve, add Isaiah Pead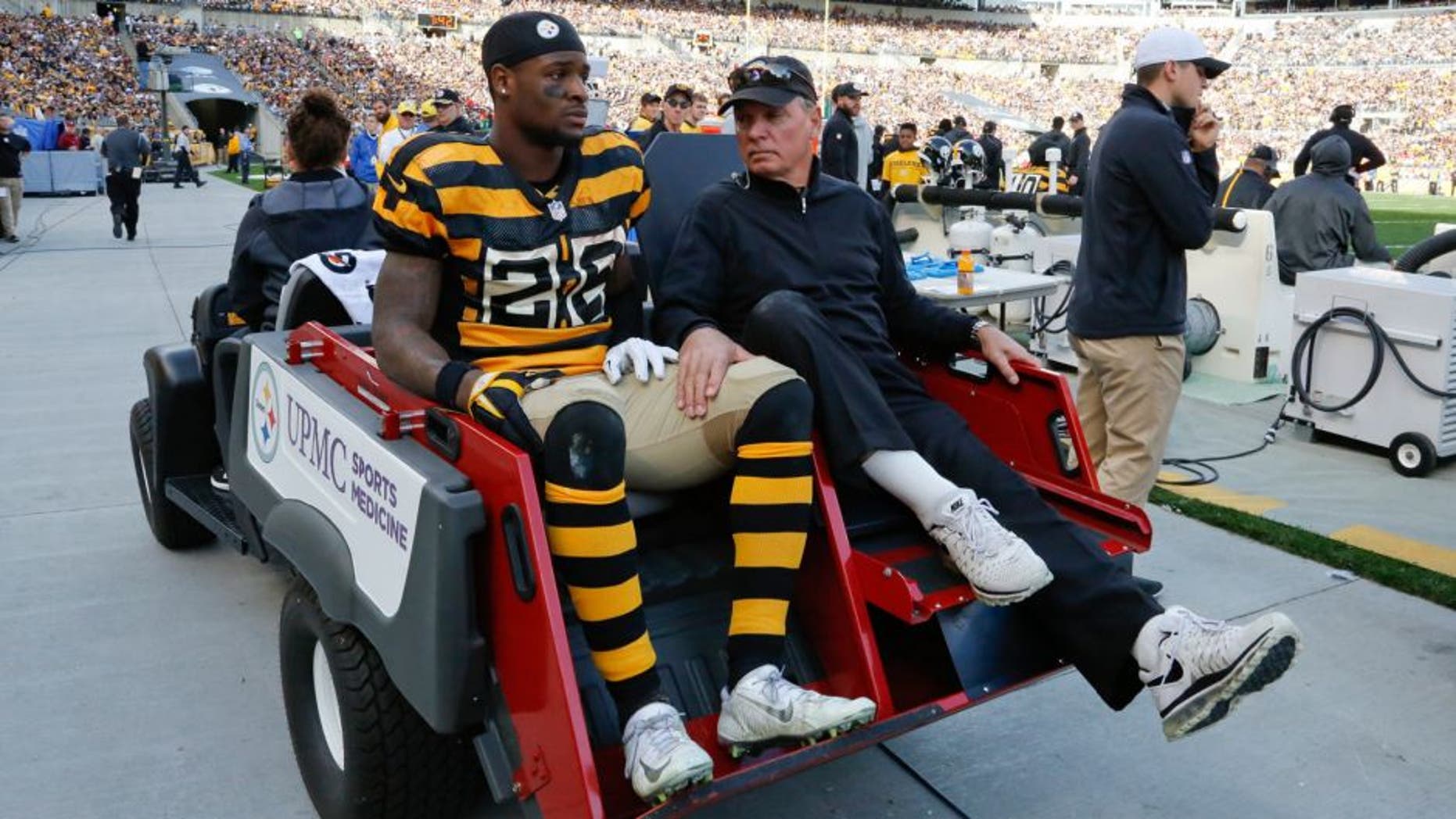 The Steelers officially placed running back Le'Veon Bell on season-ending injured reserve after he hurt his right knee in the second quarter of Sunday's loss to the Bengals.
DeAngelo Williams took over and picked up 71 yards, including a 55-yard run.
"It's always an emotional blow when you lose any guy, let alone a guy and a star like Le'Veon Bell," Williams said.
The Steelers signed free-agent RB Isaiah Pead to replace Bell, who rushed for 556 yards and three touchdowns in six games this season.