Steelers' Mike Tomlin says Pittsburgh's problems are 'popcorn'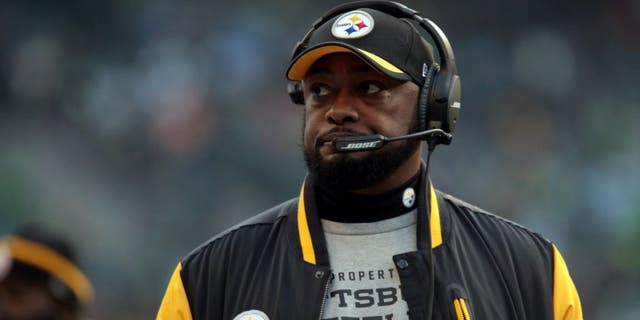 NEWYou can now listen to Fox News articles!
Steelers head coach Mike Tomlin isn't panicking about Pittsburgh's four-game losing streak that's dropped the team below .500 and behind the Ravens for control of the AFC North.
Some local media members have rumbled that the Steelers (4-5) might be "hopeless" under Tomlin and general manager Kevin Colbert, but Tomlin thinks that the team's problems amount to smaller, fixable issues like bad pursuit angles or mistiming blitzes, not some overarching and incurable problem.
"We're open to doing things differently but we also believe in the way that we do things," Tomlin said, per ESPN's Jeremy Fowler. "If I thought the incidents were running rampant, then I would respond accordingly. It's been popcorn. It's a global thing."
The head coach, who took over in 2007 and led the team to a championship in Super Bowl XLIII, explained that by "popcorn" he meant a variety of smaller issues that have compounded as the Steelers have slipped.
"The tape says we're not doing the right things on a consistent basis to produce a victory -- we have to make an accounting of that," Tomlin added. "We have to change that. Part of changing that is first acknowledging that."
Coming off a 35-30 loss to the Dallas Cowboys, the good news for the Steelers is that they still have two meetings with the 0-10 Browns -- at Cleveland on Sunday and home against the Browns in Week 17. But at 4-5 they can't look past anyone, or overlook any kernel.