Steelers' Harrison calls HGH report 'B.S.'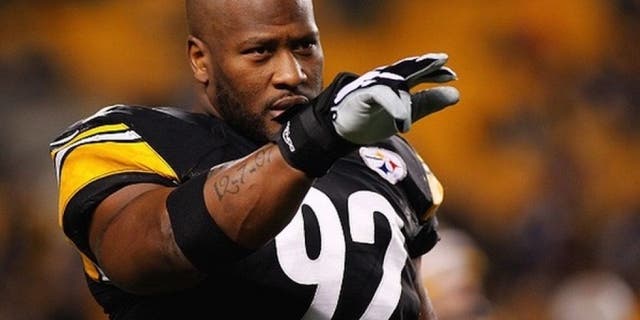 NEWYou can now listen to Fox News articles!
Pittsburgh Steelers linebacker James Harrison vehemently denied a weekend report from Al Jazeera that linked him to HGH use.
Harrison was one of several high profile athletes that were alleged to have obtained performance-enhancing drugs from an anti-aging clinic in Indianapolis. Harrison addressed the report after the Steelers' 20-17 loss in Baltimore.
As anyone who has seen Harrison's Instagram account can attest to, he undoubtedly is one of the hardest working athletes in sports.
The man in the middle of the allegations, Charlie Sly, has already recanted his story. Broncos quarterback Peyton Manning was so infuriated by the report that he is strongly considering legal action to clear his name.