Steelers coach Mike Tomlin says Bryant's issues 'bigger than football'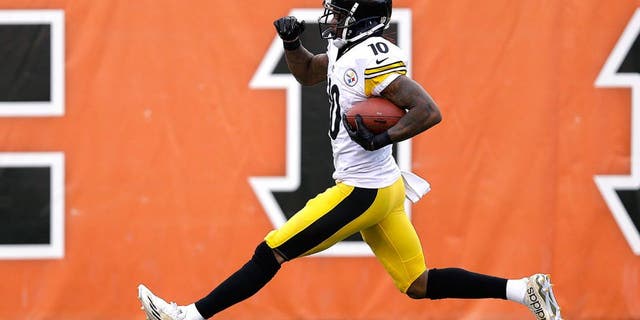 NEWYou can now listen to Fox News articles!
Steelers head coach Mike Tomlin confirmed Tuesday that the team knew a suspension was looming for Martavis Bryant, adding that the second-year receiver let the entire organization down.
Bryant will not be able to practice during his four-game ban for multiple failed drug tests, but he can participate in meetings and train at the team's facility. Tomlin said the team is focused on helping Bryant deal with troubles off the field.
"We're in the process of working out a plan and what's appropriate for him the individual, not the player," Tomlin said via TimesOnline.com. "I think that's an element of this we need to keep in perspective as we move forward with him. He has issues that he's dealing with that are bigger than football. We're committed to assisting the man in that.
"We're just going to deal with it the best we can. Again, [we're] disappointed. Disappointing not only for him on a personal level, but he let his teammate down, this organization down, his family and friends and, obviously, Steelers nation. But we stand behind him as he takes the necessary actions to move forward."
Tomlin said Bryant's status with the league played a role in the selection of receiver Sammie Coates in the third round of the 2015 draft. If Bryant fails another drug test, he faces a 10-game ban.
"We've known about the possibility of it for some time," Tomlin said. "In a lot of ways, it directed our course of action in the off-season, specifically the drafting of Sammie Coates because of the potential of this event."
h/t: Times Online