StaTuesday: Wolves' Rubio and double-digit assists games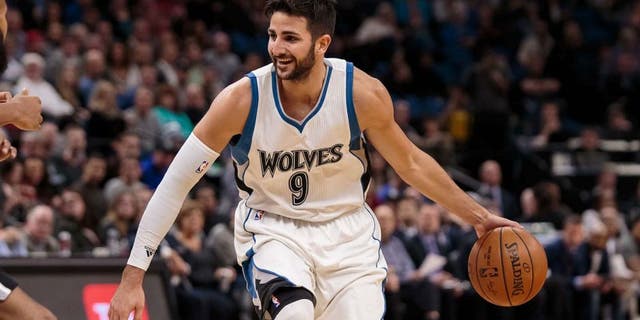 NEWYou can now listen to Fox News articles!
Ricky Rubio is on a roll lately.
The Minnesota Timberwolves' point guard has been handing out assists with regularity. In his last 17 games, Rubio has had 10 or more assists eight times.
This includes in each of the last four games, the fifth time in his career Rubio has had a streak of at least four games with 10 or more assists. That accounts for 33 percent of the number of times in franchise history a Timberwolves player has had a streak of four or more games with 10+ assists.
Before Rubio, no one had done it since Terrell Brandon in 1999. If Rubio can make it five straight when Minnesota plays San Antonio on Tuesday night it will be tied for the fourth-longest streak in team history and one off his career high.
With half-a-season remaining, Rubio could reach 30 games with 10+ assists in a season for the second time in his career.
Since the beginning of the 2011-12 season -- Rubio's rookie year -- he has the fifth-most 10+-assist games in the NBA.
Dave Heller is the author of the upcoming book Ken Williams: A Slugger in Ruth's Shadow as well as Facing Ted Williams Players From the Golden Age of Baseball Recall the Greatest Hitter Who Ever Lived and As Good As It Got: The 1944 St. Louis Browns