Staley says she would go to White House if invited because 'that's what champions do'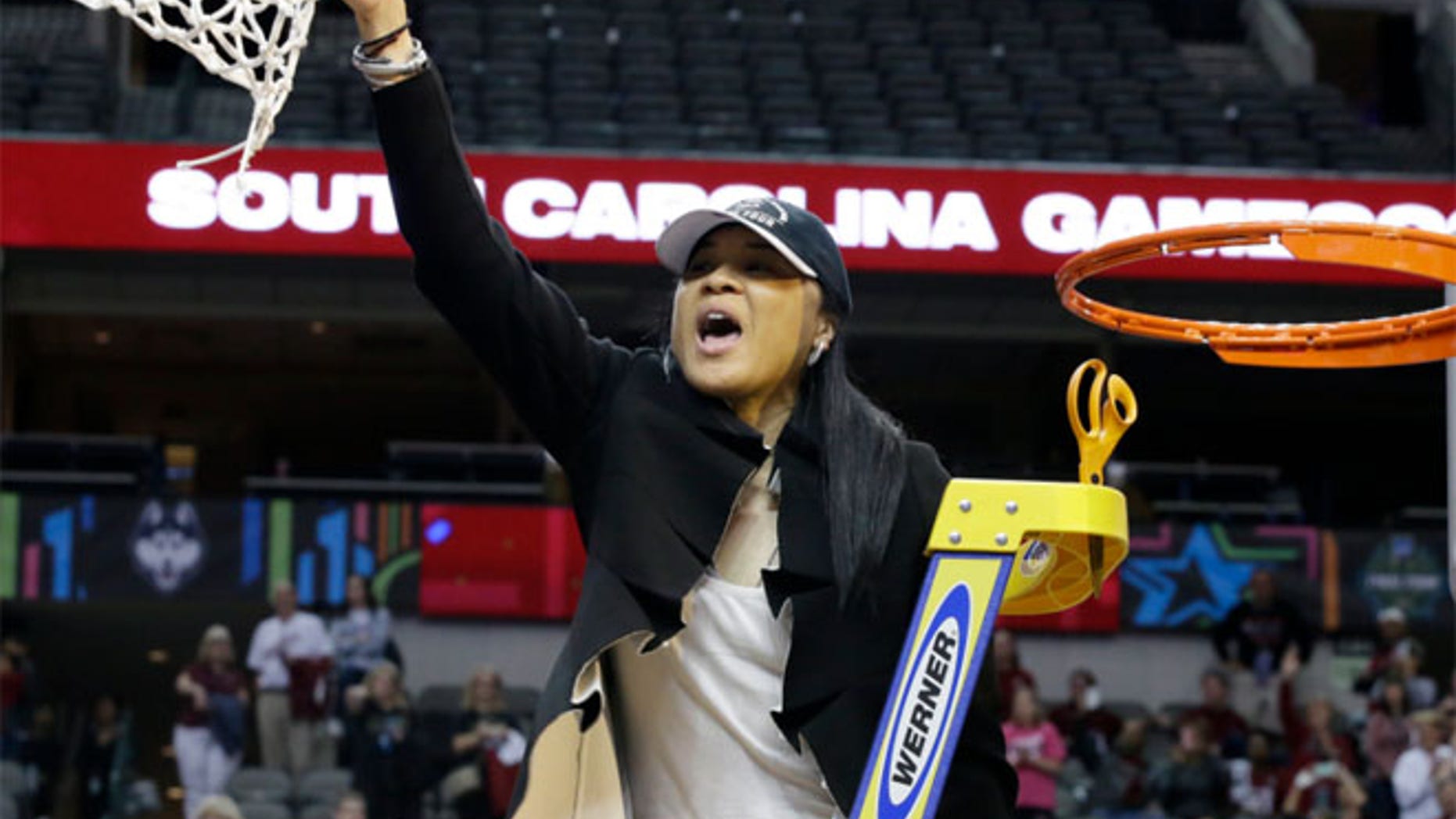 NCAA women's basketball champion Dawn Staley says she would accept an invitation to the White House if offered.
South Carolina's coach won her first title when the Gamecocks beat Mississippi State 67-55 on Sunday night.
"I've got options now. Yeah, I'm going to the White House," Staley told The Associated Press. "It's what it stands for. It's what national champions do. We'll go to the White House."
Some athletes have declined White House invitations as political expressions. The Super Bowl champion New England Patriots are scheduled for the first sports meet-and-greet with President Trump later this month and some players, such as tight end Martellus Bennett, are not planning to attend. Bennett, who signed with the Green Bay Packers in free agency last month, said after the Super Bowl that he wasn't worried about upsetting team owner Robert Kraft, a big Trump supporter.
South Carolina's star player A'ja Wilson said she would be excited about the opportunity if it is presented.
"I've never really been to the White House. It should be exciting to go with this group of girls," Wilson said. "We're going to have fun, so I'm excited. Honestly, I'm just going to go and enjoy the moment, just take it all in. This is probably a once-in-a-lifetime thing, so why not enjoy it?"