Spurrier takes shot at Meyer, Ohio State over weak nonconference foes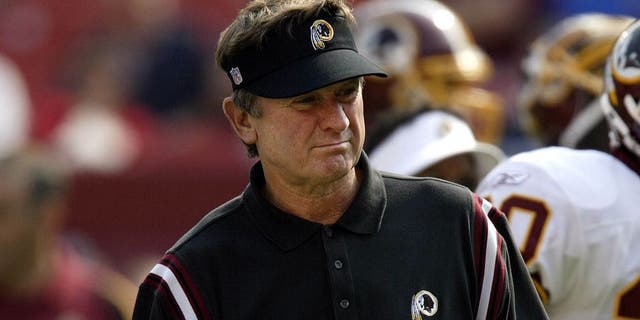 The Florida Gators have won three national championships in football. On Monday, the coach who won the first one took a shot at the guy who won the other two … and then one more last season.
Speaking on "The Paul Finebaum Show" on ESPN Radio on Monday, current South Carolina coach Steve Spurrier talked the upcoming SEC football season. And before long, the 70-year-old Spurrier tried score some points with the SEC faithful by letting reigning national champion Ohio State have it over its schedule.
"Every now and then when I listen in to your show, I know the SEC fans are a little upset at Ohio State's schedule and rightfully so to tell you the truth," Spurrier said. "But that's just the way it is and how it works out for all of us. I remember several years ago, Texas A&M had four sorta gimme games outside the conference, then eight conference games.
"There's four of us that have that in-state rivalry game with a team from another conference. … We've got a pretty tough schedule."
The Buckeyes are of course coached by Urban Meyer, who won his first two national titles while at Florida, in 2006 and '08 -- back in the days of the BCS and Tim Tebow swimming in the swamps of Gainesville.
The Buckeyes open the season with their only four nonconference games out of the gate -- at Virginia Tech on Labor Day, then at home against Hawaii, Northern Illinois and Western Michigan.
To contrast, the Gamecocks host North Carolina this Thursday to open the season, and have other nonconference games against Central Florida, Citadel and Clemson (that in-state rivalry game).
Of course, being The Ol' Ball Coach that he is, Spurrier also made sure to get in that shot at the Aggies. Following Spurrier on the Finebaum show on Monday? Texas A&M coach Kevin Sumlin.
Good thing for you SEC fans, the Gamecocks will travel to College Station to visit the Aggies on Halloween.
H/t: Saturday Down South