Spurrier on UF-SC game: 'I think I need to get out of the way'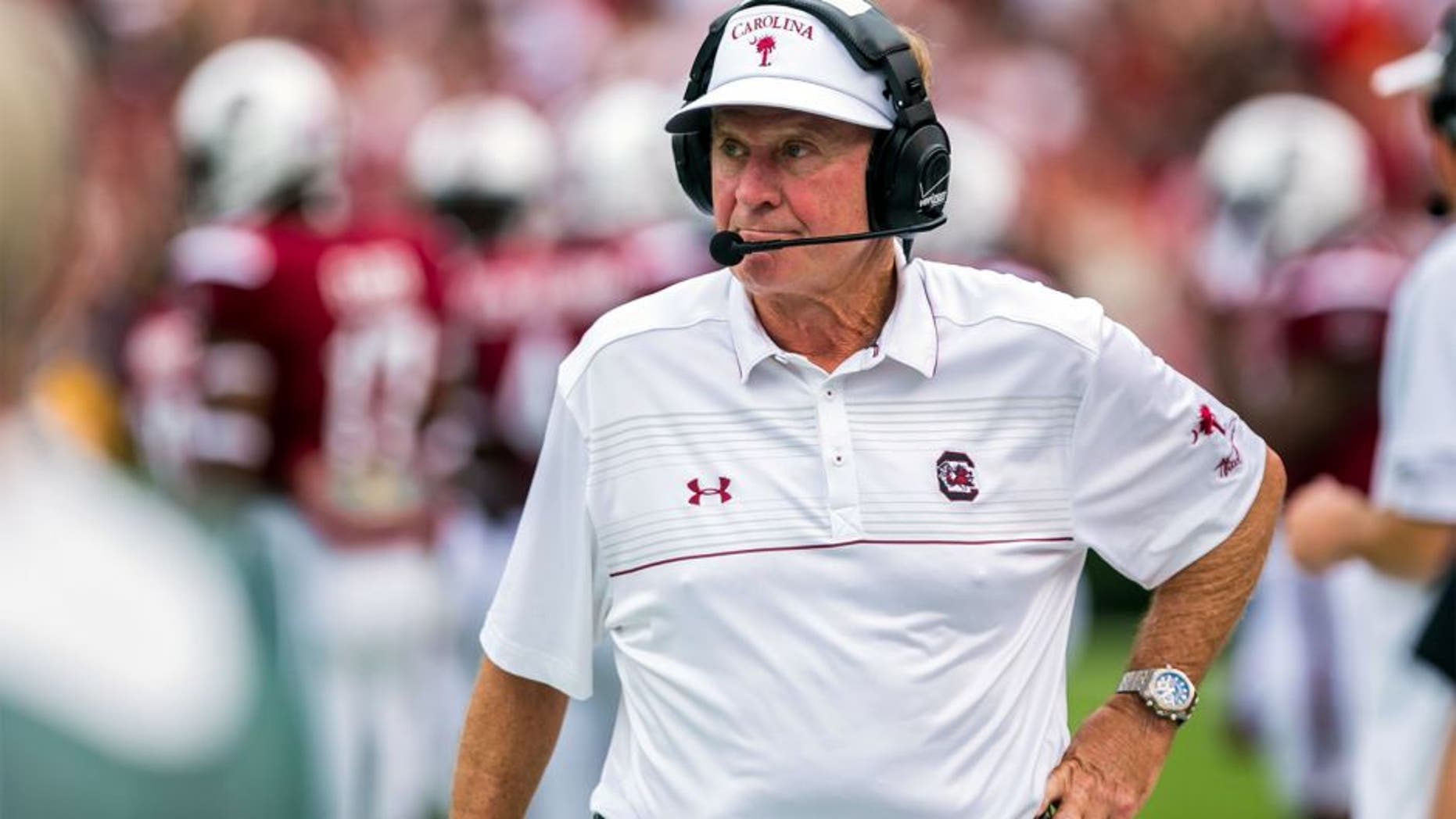 This will be the first Florida-South Carolina game in 10 years in which Spurrier will not be present. Jeff Blake USA TODAY Sports
The winningest coach at both South Carolina and Florida will not be at their SEC East Division showdown this upcoming Saturday.
As told to The State, Steve Spurrier has opted to not be in attendance at Williams-Brice Stadium for the contest. It will be the first time since 2004 in which Spurrier will have no involvement with the game between the two teams.
"I'm not going to go to the game," said Spurrier. "I'm not going to go to any games. I don't think I should. I think I need to get out of the way and let the coaches here and players have a go at it."
South Carolina enters this contest at 3-6. It needs to win its three remaining games in order to be bowl eligible. As for Florida, it clinched the SEC East Division last weekend against Vanderbilt.
Although this may be a mismatch on paper, Spurrier believes the Gamecocks could pull the upset.
"I certainly think we have, the Gamecocks have got a chance to win this one this week, but I'm not going to be around."
(h/t The State)