Spurrier is 'pulling for my guys, the Gamecocks,' against Florida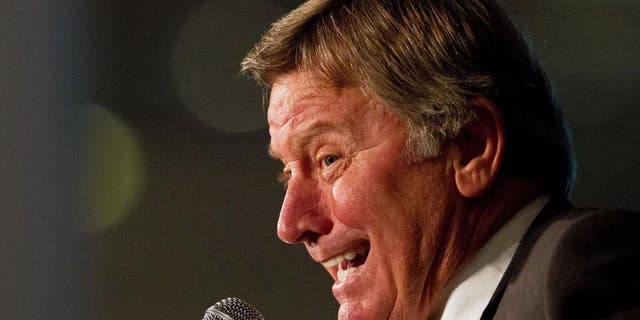 'The Ol' Ball Coach' is rooting for his most-recent team. Marvin Gentry USA TODAY Sports
One has to wonder: Who will Steve Spurrier root for during Saturday's game between South Carolina and Florida?
"The Ol' Ball Coach" is a legend in Gainesville -- leading the Gators to unprecedented heights as a football coach. He also won a Heisman Trophy at Florida as a supremely talented quarterback.
He recently resigned from his post as head coach of South Carolina. During his time in Columbia, he led the Gamecocks to nine bowl appearances, and turned a once dilapidated program into a very respectable one.
In an interview with Gridiron Now, he admitted which team he was rooting for -- despite deep ties to both programs.
"I'll be pulling for my guys, the Gamecocks," said Spurrier. "We need a win. We almost got Tennessee last week."
Although Spurrier won't be in attendance for the contest, he's got obvious emotions tied to the game. He recruited every player set to take the field for South Carolina on Saturday, and has strong relationships with the current coaching staff. He even hopes continuity can continue after this year in the form of current interim coach Shawn Elliott.
"If [Elliott] can win two of the last three, maybe he's got a shot at being the head coach," said Spurrier. "And that way, he'd be able to keep a bunch of his assistants. So I hope that's going to happen."
(h/t Gridiron Now)