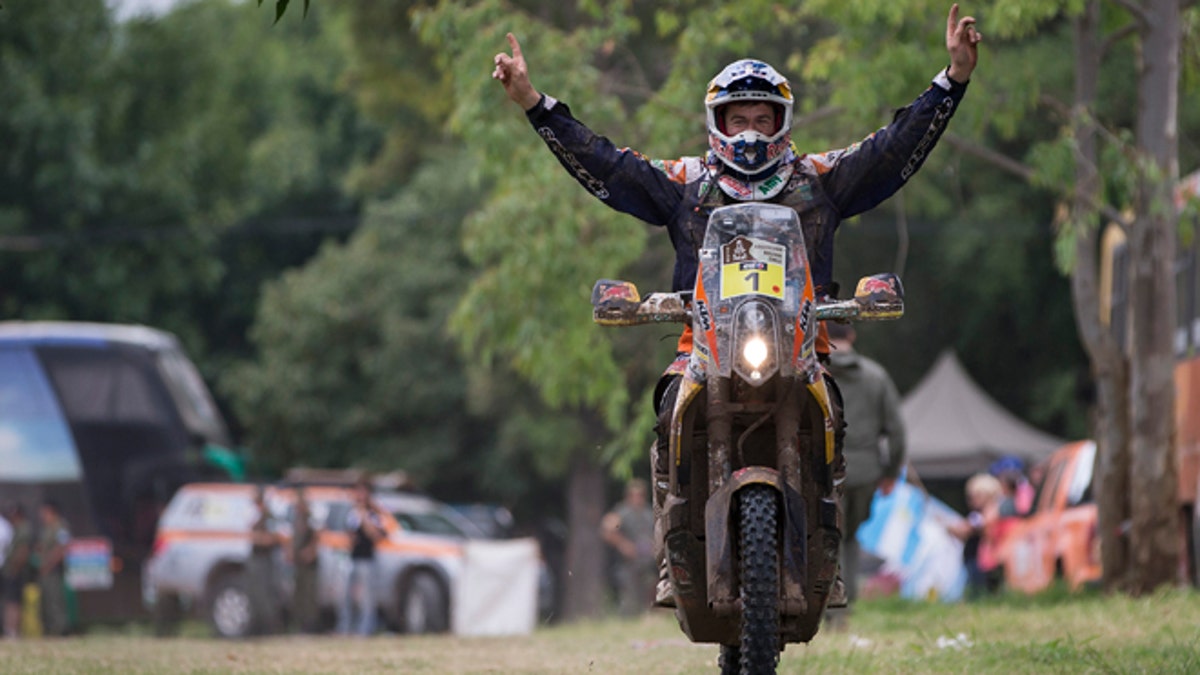 BUENOS AIRES, Argentina (AP) – Nasser Al-Attiyah of Qatar in the car category and Spain's Marc Coma in bikes have won the Dakar Rally.
Saturday's victory was Al-Attiyah's second in cars, matching his 2011 title. He is the seventh to win multiple titles in the car category.
South African Ginel de Villiers was 35 minutes, 34 seconds behind in second place, and Krzysztof Holowczyc of Poland was third. Holowczyc was 1:32:01 adrift in the grueling, two-week rally across Chile, Bolivia and Argentina.
Coma won his fifth Dakar title on bikes, finishing 16:53 ahead of Paulo Goncalves of Portugal, and 23:14 in front of Toby Price of Australia.
Al-Attiyah called it "fantastic because we've dominated the race from the beginning and were able to control the rally throughout."