South Carolina kicker trolls in-state rival Clemson with tweet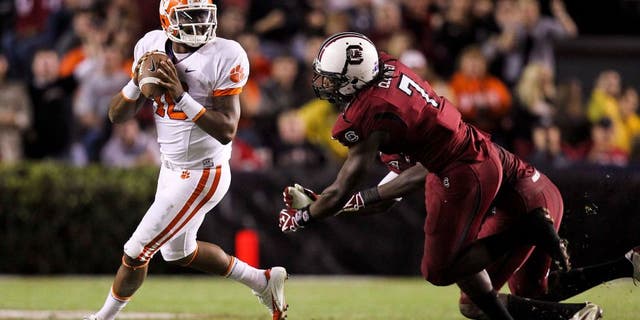 NEWYou can now listen to Fox News articles!
While not the biggest or strongest players on the football field, it doesn't mean kickers can't be opinionated.
Due to the catastrophic flooding in the greater Columbia area, the Gamecocks will be traveling to Baton Rouge to take on LSU in a "home game." Affectionately known as "Death Valley," the Tigers possess one of the most raucous and passionate home crowds in the country.
South Carolina kicker Elliott Fry drew a parallel with LSU and in-state rival Clemson. Both nicknamed the Tigers, Clemson's home field also has the nickname of "Death Valley," with a rock hailing from the California desert on top of Memorial Stadium.
It doesn't appear as if Fry is too impressed with his in-state rival to the Northwest.