Sources: Marlins acquire right-hander Dan Straily in trade with Reds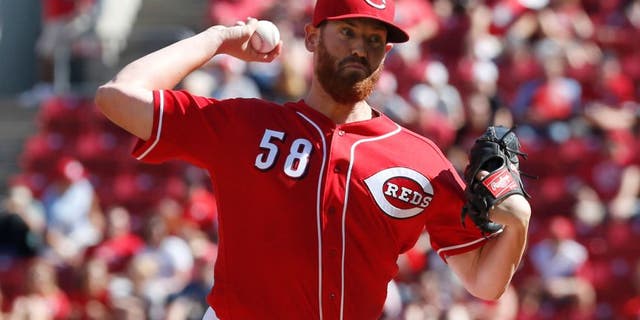 NEWYou can now listen to Fox News articles!
MIAMI (AP) -- The Miami Marlins gave up two of their top pitching prospects Thursday to acquire immediate help for the rotation.
Miami obtained right-hander Dan Straily from the Cincinnati Reds for three minor leaguers, a person familiar with the negotiations said. The person confirmed the trade to The Associated Press on condition of anonymity because it had not yet been announced.
The Reds acquired right-handers Luis Castillo and Austin Brice, both highly regarded prospects in Miami's thin system. A third minor leaguer is also involved in the deal, which will be complete pending physicals.
Straily had the best year of his career in 2016, when he went 14-8 for the last-place Reds with a 3.76 ERA and 162 strikeouts in 34 games.
The Marlins earlier acquired another former Reds pitcher, Edinson Volquez. Their revamped rotation will include holdovers Wei-Yin Chen, Adam Conley and Tom Koehler following the death last September of ace Jose Fernandez in a boating accident.
Miami's starting five went a combined 49-43 last year. The Marlins are also expected to have a strong and deep bullpen led by holdover closer A.J. Ramos.
Straily has a career record of 27-21 with a 4.24 ERA. He tied for the most homers allowed in the NL last year with 31, but as a flyball pitcher he's a good fit for spacious Marlins Park.
Miami will be Straily's fifth team since he broke into the majors in 2012. He has also pitched for Oakland, the Cubs and Houston.