Sources: Mariners' front office overhaul begins with four changes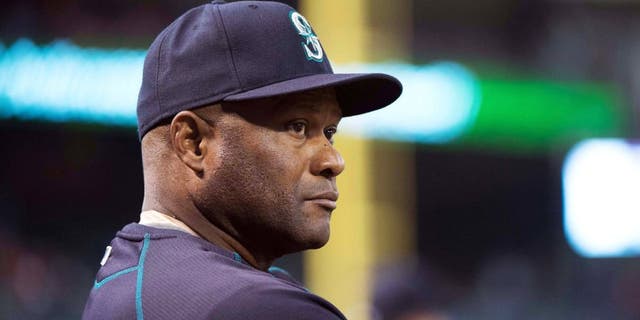 NEWYou can now listen to Fox News articles!
The overhaul has begun in Seattle.
Mariners special assistants to the general manager Joe McIlvaine and Pete Vuckovich, as well as scouting supervisor Duane Shaffer and pro scout Joe Nigro, were informed Monday their contracts would not be renewed, FOX Sports MLB insider Ken Rosenthal reported.
Now the focus turns to what Jerry Dipoto's next move will be in his new tenure as general manager.
Does Lloyd McClendon return as manager in 2016? Or does Dipoto change field managers and bring in his own choice?
''I look in the mirror every night and I know I gave it everything I had every day,'' McClendon said Monday. ''My players gave me everything they had every day. Some nights it was good enough, some nights it wasn't very good. But, the effort was always there. Obviously, we've got to shore some things up from the talent standpoint.''
Dipoto was brought in at the end of September to replace former general manager Jack Zduriencik and has been mostly tight-lipped on his plans so far.
The 2015 Mariners were one of the biggest disappointments in baseball. Coming off an 87-win season and with expectations at a level not seen in more than a decade, the Mariners flopped because of an inconsistent bullpen, a sometimes shaky rotation and an offense that was non-existent for most of the first half of the season.
Instead of playing in the postseason for the first time since 2001, the Mariners now own the longest playoff drought in baseball at 14 seasons and counting. Seattle finished 76-86 after dropping nine of its final 11 games. The underachievement cost Zduriencik his job and might end up costing McClendon his as well.
Seattle never recovered from a disastrous 2-9 homestand in late May and early June. The Mariners came off the road at 23-23 and by the time they left Seattle again, they were seven games below .500. The Mariners never again reached the .500 mark.
''That pretty much stuck us in a rut we were trying to get out of the rest of the way,'' McClendon said.
The Associated Press contributed to this report.