Source: Fresno State close to hiring Jeff Tedford as new coach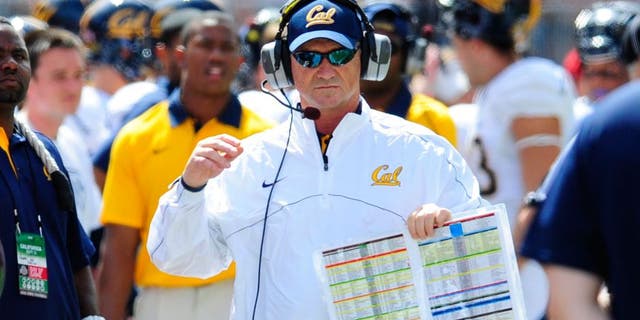 Fresno State is closing in on hiring former Cal head coach Jeff Tedford as its new coach, but details are still being sorted out, a source told FOX Sports Wednesday night.
A deal is likely to be done later this week bringing the 55-year-old former Fresno State star quarterback back to the Mountain West program.
Tedford took over a Cal program that went 1-10 in 2001, the year before he arrived. Tedford led the Bears to a 7-5 season in his debut year and two years later, took them to a 10-2 season and the No. 9 ranking in the final polls. He spent 11 years at Cal, producing 10 winning seasons and four Top 25 finishes before being forced out in 2012. Tedford, a former Fresno State offensive coordinator in the mid-'90s, is currently an offensive consultant at Washington. While at Cal, he worked with Fresno's AD Jim Bartko.
The Bulldogs, who fired Tim DeRuyter earlier this season, are 1-9 and 0-6 in the Mountain West Conference this year.