Source: Dolphins new coach already implementing changes after Tannehill incident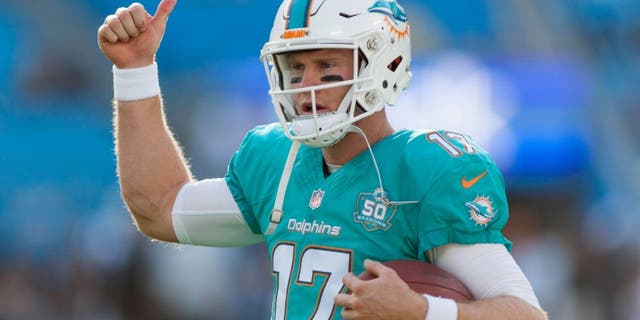 Dan Campbell is already planning one significant change since being named Miami's interim head coach.
A source told FOX Sports that Campbell told players in a team meeting Monday that he will be changing the style in which the team conducts its practices.
The switch stems from a practice incident last week prior to Miami's 27-14 loss to the New York Jets in London. The National Football Post reported that Tannehill made belittling comments toward members of the practice squad after the defense forced two turnovers.
A source told FOX Sports that Tannehill became angry after a practice squad player intercepted one of his passes. The situation escalated when a practice squad defender zipped in front of another Tannehill pass for a second interception.
The National Football Post reported that former Dolphins head coach Joe Philbin told practice squad players to "take it easy on Tannehill to not affect the young quarterback's confidence."
A source told FOX Sports that the Dolphins, like some other NFL teams, had asked their defensive scout team members to simulate opponent schemes and looks during some practices rather than try to make plays on the football.
Like the entire Dolphins squad, Tannehill has struggled in 2015. He is completing only 56.7 percent of his passes with seven touchdowns and five interceptions.
Tannehill is set to meet with Dolphins media on Wednesday.
Campbell will make his head coaching debut Oct. 18 when the Dolphins (1-3) play at Tennessee.