Source: Colts sign Luck's top protector to 4-year deal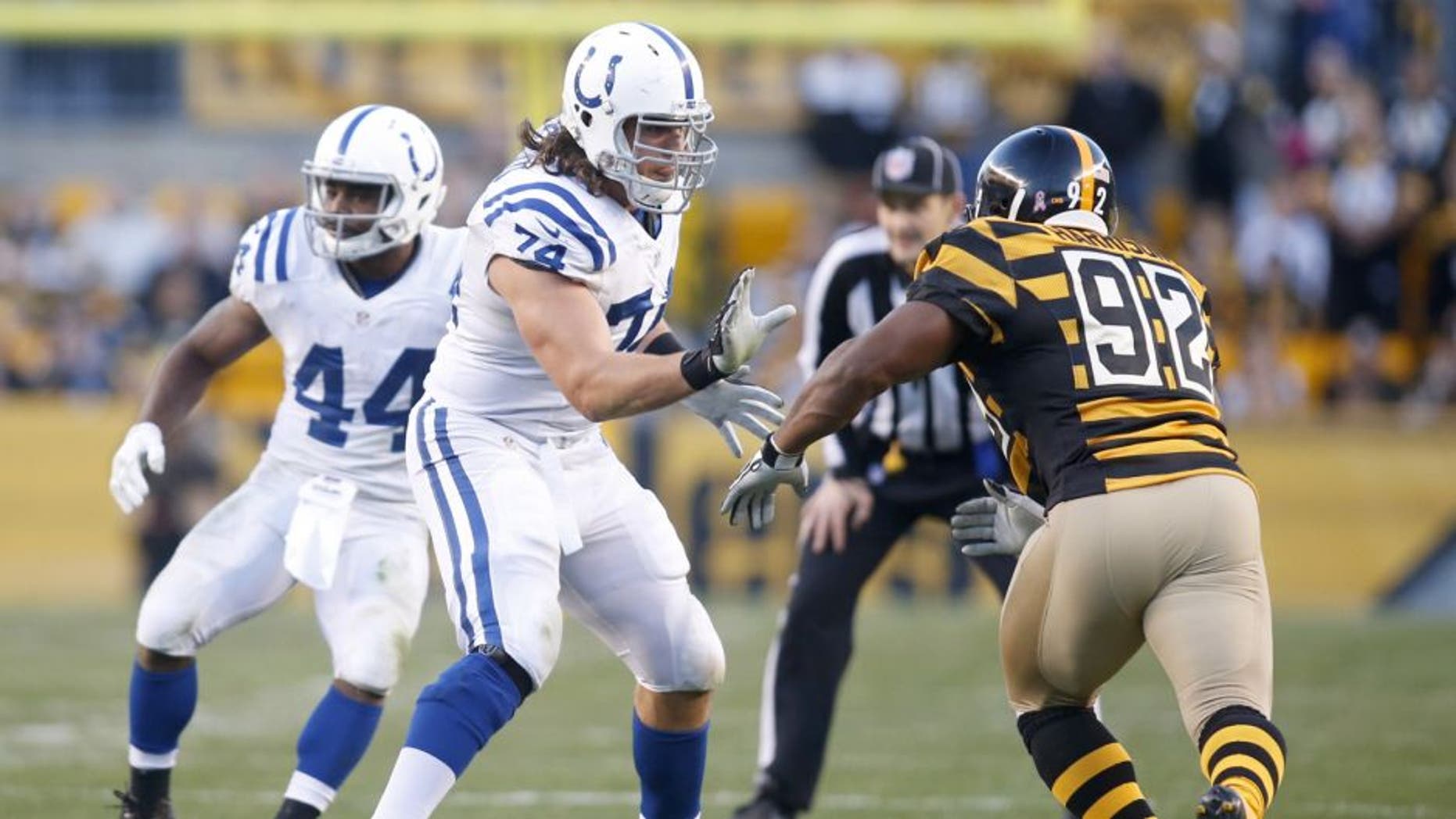 Anthony Castonzo has been protecting Indianapolis' most critical investment for three seasons.
Now he's being rewarded.
On Thursday, the left tackle and Andrew Luck's blind-side protector agreed to a four-year, $43.6 million contract extension, a person with knowledge of the deal confirmed to The Associated Press. The person requested anonymity because the deal had not yet been announced by team officials.
NFL Media initially reported the two sides were nearing agreement on a $42 million deal.
Colts owner Jim Irsay and general manager Ryan Grigson had repeatedly made it clear that re-signing Castonzo was one of their top priorities.
In fact, at training camp last month, Irsay told reporters he hoped to have new deals with Pro Bowl receiver T.Y. Hilton and Castonzo before the season opener, Sunday at Buffalo.
Hilton and the Colts easily beat the deadline by agreeing to a five-year, $65 million contract on Aug. 13, allowing the Colts to work more exclusively on Castonzo.
Nobody should be happier than Luck, who now has his favorite receiver under contract through the 2020 season and his best offensive lineman under contract through 2019.
"I think obviously Anthony (Castonzo) has been such a rock over the last four years here," Luck said when asked Wednesday about the offensive line.
Castonzo, Indy's first-round draft pick in 2011, has easily been the team's most consistent offensive linemen throughout Luck's first three NFL seasons. Castonzo has started 56 career games and he played an incredible 1,090 snaps last season. With Castonzo working on the edge, Luck hasn't missed a start.
And with the first two deals in place, Irsay and Grigson can now focus on locking up the most important piece in their quest to win multiple Super Bowls -- the franchise quarterback.
Luck, the top overall pick in the 2012 draft, has led the Colts to three consecutive playoff appearances, back-to-back AFC South titles and last year's conference championship game. Indy has already exercised Luck's fifth-year option, a move that assures he'll stay in town through 2016. But Irsay has repeatedly said he intends to give Luck one of the richest contracts in league history after this season.
But there's a lot more work still to be done to keep this group together.
Tight ends Dwayne Allen and Coby Fleener, starting linebacker Jerrell Freeman and starting cornerback Greg Toler are all set to become free agents in March, if the Colts can't reach deals with them before free agency opens.