Source: Bears think Matt Forte's injury is an MCL, not an ACL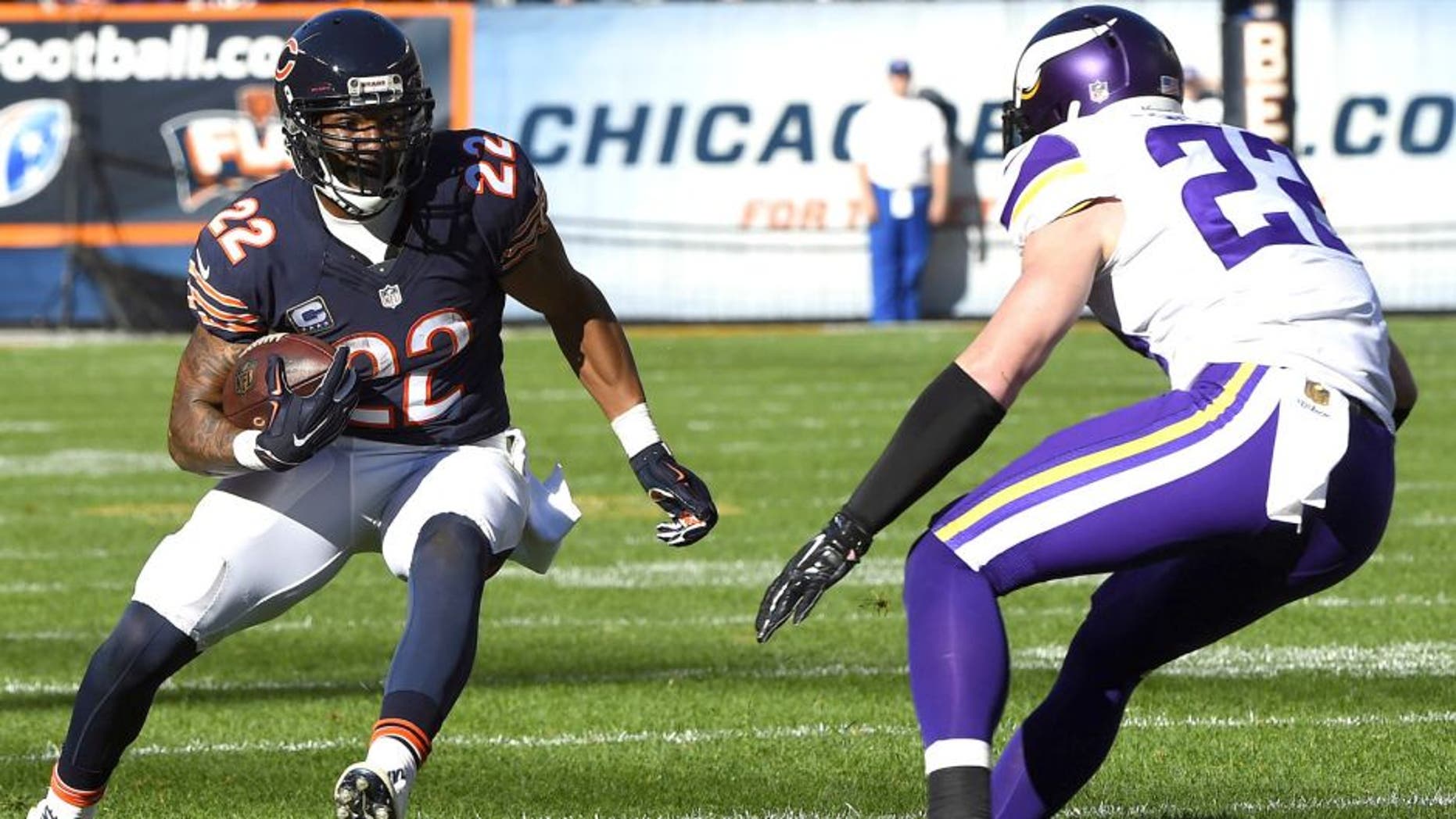 Bears RB Matt Forte had almost 70 yards of offense before his injury in Week 8. Mike DiNovo USA TODAY Sports
The Chicago Bears lost their offensive workhorse during a Week 8 defeat at the hands of the Minnesota Vikings. Before the Bears fell 23-20 on a last-second field goal, Pro Bowl running back Matt Forte went down with a knee injury and did not return to the game.
Forte was injured after colliding with Vikings safety Harrison Smith. Any damage to the ACL would likely end his season, but FOX Sports' Jay Glazer and Mike Garafolo report that the Bears believe it's an MCL injury.
Forte put up 69 yards of offense on 14 total touches against the Vikings, before leaving the game. He was one of the NFL's leading rushers before the Bears' bye in Week 7. Now, he's eighth on the leader board with 548 rushing yards this season.
Forte, 29, is in a contract year, so this injury will be held against him in free agency if he can't make full recovery in 2015.