Sorry, but Donnel Pumphrey didn't really break Ron Dayne's FBS rushing record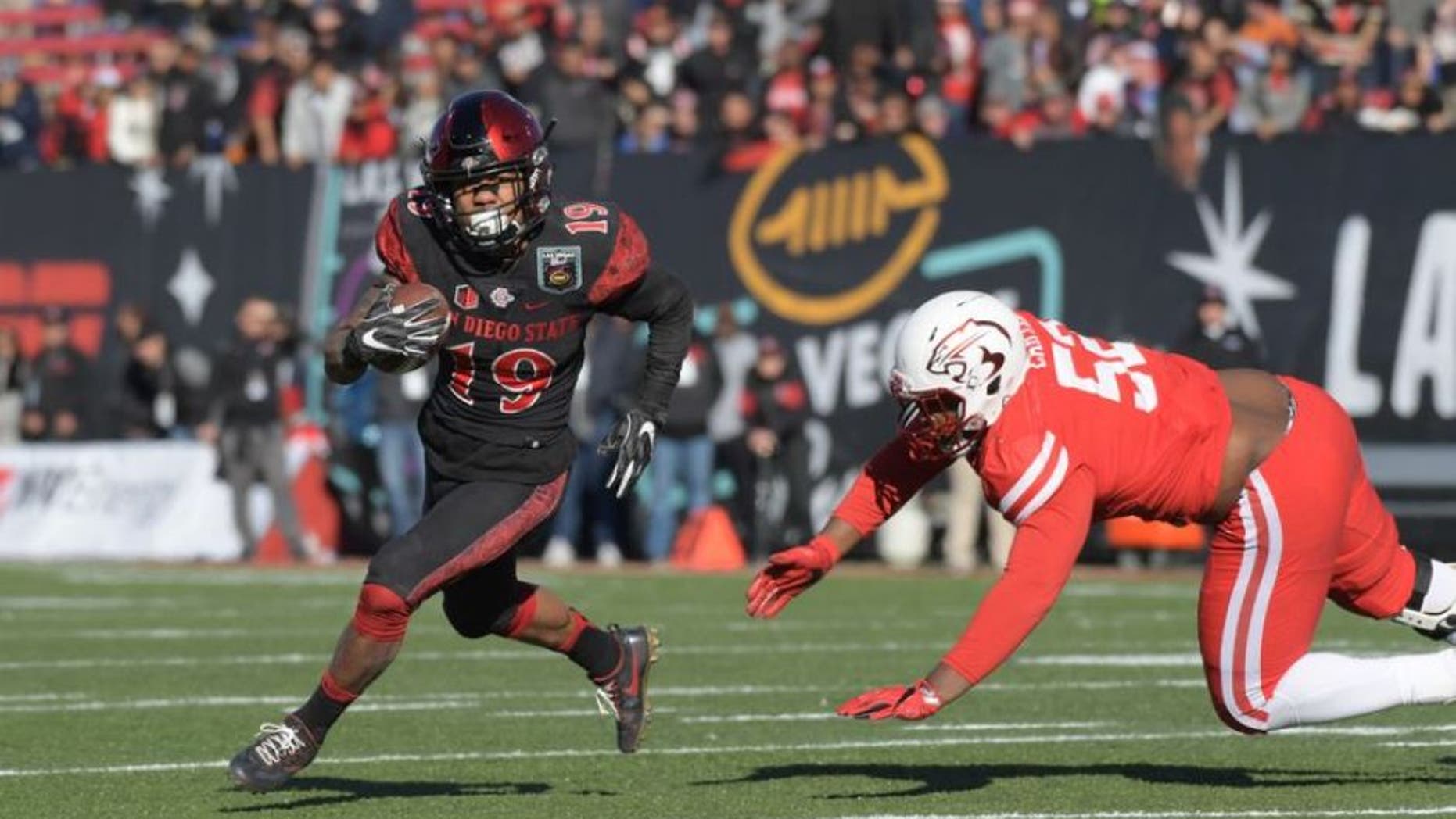 You might have heard that San Diego State's outstanding running back Donnel Pumphrey set the FBS career rushing record Saturday at the Las Vegas Bowl.
The NCAA was more than happy to say Pumphrey is the career rushing king, and the former record holder, former Wisconsin running back Ron Dayne, was classy enough to congratulate Pumphrey after the Aztec eclipsed his official NCAA record of 6,397 yards with a 15-yard run in the second half of an San Diego State's 34-10 win over Houston.
There's only one problem: Dayne actually ran for 7,125 yards in his career.
So why is Pumphrey the all-time rushing leader?
It's a simple answer, but a confounding one: Pumphrey's bowl game stats -- like Saturday's -- count, but Dayne's do not.
In fact, no bowl game from before 2002 is factored into the NCAA's record books.
Why? Because the NCAA said so.
Pumphrey might be considered the all-time rushing leader because the NCAA decided it didn't want to do any math.
Pumphrey is an awesome player and is deserving of the adoration he received, but only in the bizarre world of the NCAA could he be considered the all-time rushing leader.
In fact, he's third, because if you add Tony Dorsett's bowl games to his official NCAA total, he has more yards than Pumphrey as well.
So despite what everyone wants to tell you, in the real world, Pumphrey isn't the real all-time record holder. Sorry. We should still hold a party for Pumphrey though -- third place is pretty great.
The real FBS career rushing leaders (bowl game stats included):