Soccer fans clash with police before African Champions League final in Cairo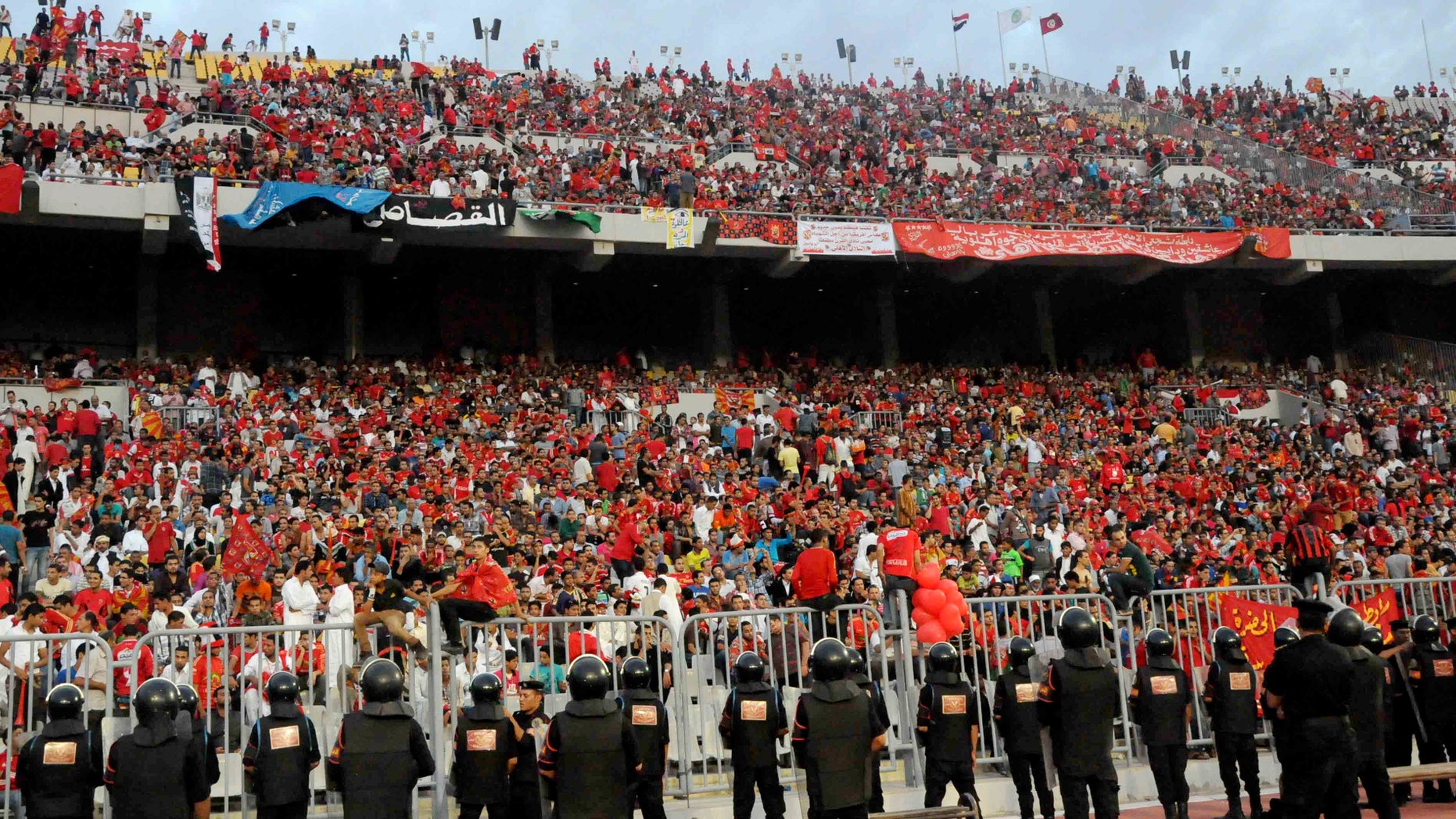 CAIRO – Hundreds of Egyptian soccer fans have clashed with police outside a Cairo stadium before the African Champions League final.
Police used tear gas Sunday to disperse the crowd, which threw rocks and tried to push its way into the stadium. Many of the fans had no tickets. A police car was damaged in the confrontation before Al Ahly was to host South Africa's Orlando Pirates in the second leg of the club championship.
The scene raised fears for the World Cup playoff between Egypt and Ghana in Cairo in just more than a week.
The African Champions League final is the first major match in Egypt in which a large number of fans have been allowed to attend since 74 people, mainly Al Ahly fans, were killed in a riot at a game last year.