Sizemore hit off Green Monster in 12th gives Red Sox 4-3 win over Reds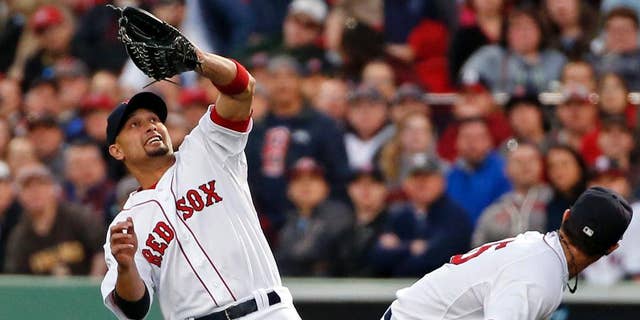 BOSTON – Grady Sizemore lined one off the Green Monster to score the game-winning run in the 12th inning and the Boston Red Sox beat the Cincinnati Reds 4-3 on Tuesday night.
It was the longest game between the two teams since the Red Sox won Game 6 of the 1975 World Series on Carlton Fisk's 12th-inning homer.
Craig Breslow (1-0) pitched one inning of scoreless relief for the win.
Logan Ondrusek (0-2) took the loss. He pitched a scoreless 11th but gave up singles to David Ortiz and Mike Napoli before Sizemore lined one off the left-field Wall. The outfielders did not even bother retrieving it as Ortiz scored easily.