Should Ty Lawson start or come off the bench?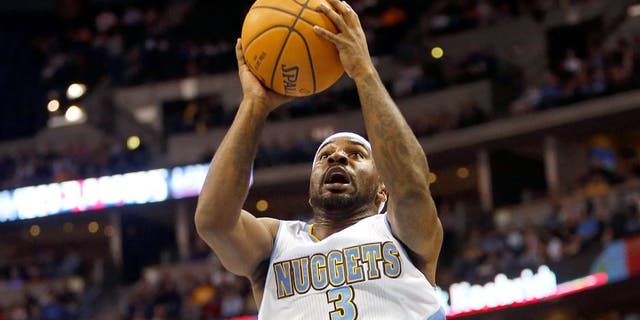 NEWYou can now listen to Fox News articles!
Should Ty Lawson start or come off the bench? This is the most interesting question Rockets fans are asking each other ever since news broke last Sunday that their favorite team acquired the borderline All-Star in a semi-shocking five-player trade with the Denver Nuggets.
The incumbent starter, Patrick Beverley, is more than capable of either role, and despite signing a four-year $25 million deal a few weeks ago, he's the lesser overall player. But this isn't a black and white issue. Here's the Rockets blog House of Houston with more thoughts on how Kevin McHale should set his rotation:
"McHale can continue to use these guys and play to their strengths/weaknesses depending on the match-ups. They should run both as a tandem, subbing in for each other as the nuances of the game flow dictate. I can see it now -- Ty dishing it, lobbing it, handling the ball to the next echelon helping the team rack up W's along the way."
It's a tough call. Beverley is better suited to compliment James Harden's skill set, but Lawson is the superior player. There's no easy answer, but at the end of the day this dilemma is what some often refer to as "a good problem."
Beverley and Lawson will both help Houston win a ton of games next season.
(h/t: House of Houston)
Photo Credit: Chris Humphreys/USA TODAY Sports