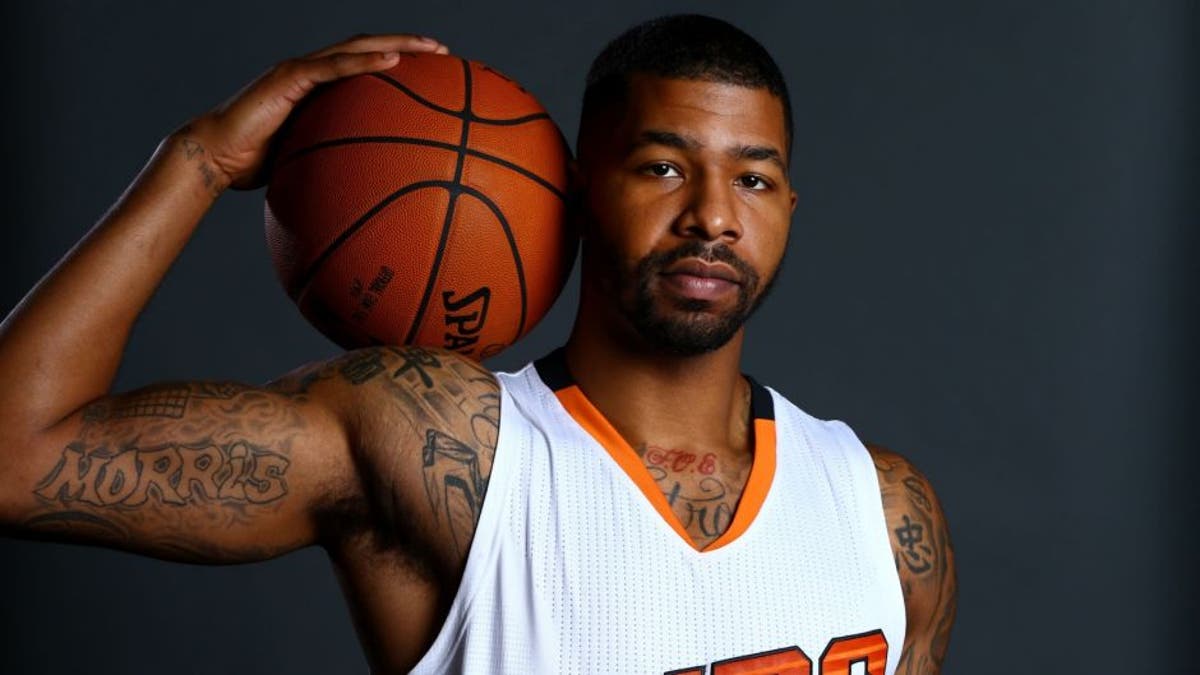 Markieff Morris is upset with the Phoenix Suns. The 6'10" power forward went so far as to demand a trade, telling the Philadelphia Inquirer's Keith Pompey "One thing for sure, I am not going to be there. If you want to put that out there, you can put that out...I am not going to be there at all. That's just what it is."
This might be good news for a team like the Boston Celtics, who can use someone with Morris' talent as one of their frontcourt cornerstones. Here's ESPN's Kevin Pelton with an intriguing trade scenario to get the superior Morris twin to Boston:
"In many respects, the Celtics are the ideal suitor for Morris. They can offer Phoenix a replacement big man on a rookie contract -- most likely Sullinger, who's fallen out of favor in Boston, though Kelly Olynyk or even Tyler Zeller would work, too -- and sweeten the deal with their war chest of draft picks if necessary. The Celtics get the certainty of Morris' extension as opposed to the unknown of what Sullinger's next deal might look like."
There's a lot to like here, but there are also serious drawbacks. Forget about the ugly temper tantrum he's throwing in the media -- or the pending felony assault charges him and his twin brother still face -- Morris isn't a great rebounder, doesn't shoot threes, block shots or get to the free-throw line. All that's important.
He's about to turn 26 and is locked into an extremely team-friendly contract, but the cons of forfeiting valuable assets for someone who might still be disgruntled after a trade isn't worth it. Morris isn't a star, which means he isn't worth the headache.
(h/t: ESPN)