Shooting victim Aqib Talib says he 'should be' ready for Broncos camp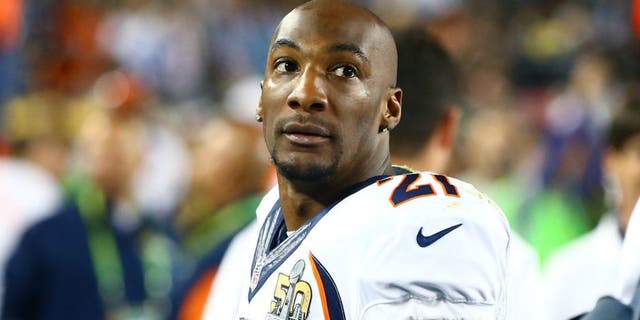 NEWYou can now listen to Fox News articles!
The Denver Broncos are just over a week away from the start of training camp, and it looks like star cornerback Aqib Talib will be a full participant from the start.
Talib, who suffered a gunshot wound to his right leg earlier this offseason, attended teammate T.J. Ward's celebrity golf tournament on Monday and told reporters that he "feels great" and "should be" ready for camp, which begins July 26.
Ryan Koenigsberg of BSN Denver added that Talib "has a very small scar on the back of his right calf, otherwise he looks A-OK." Talib appeared to be in good spirits, taking photos with fans and signing autographs.
30-year-old Talib was one of two people shot after a fight broke out at Dallas' Vlive club on June 5. Details on the incident have been scarce, no charges were filed and the NFL is still investigating Talib's involvement in the situation.
Talib, a three-time Pro Bowl selection, had 45 tackles and three interceptions in 15 games last season for the Super Bowl champion Broncos.