Shelby Rogers, the 108th-ranked American, could become the greatest French Open Cinderella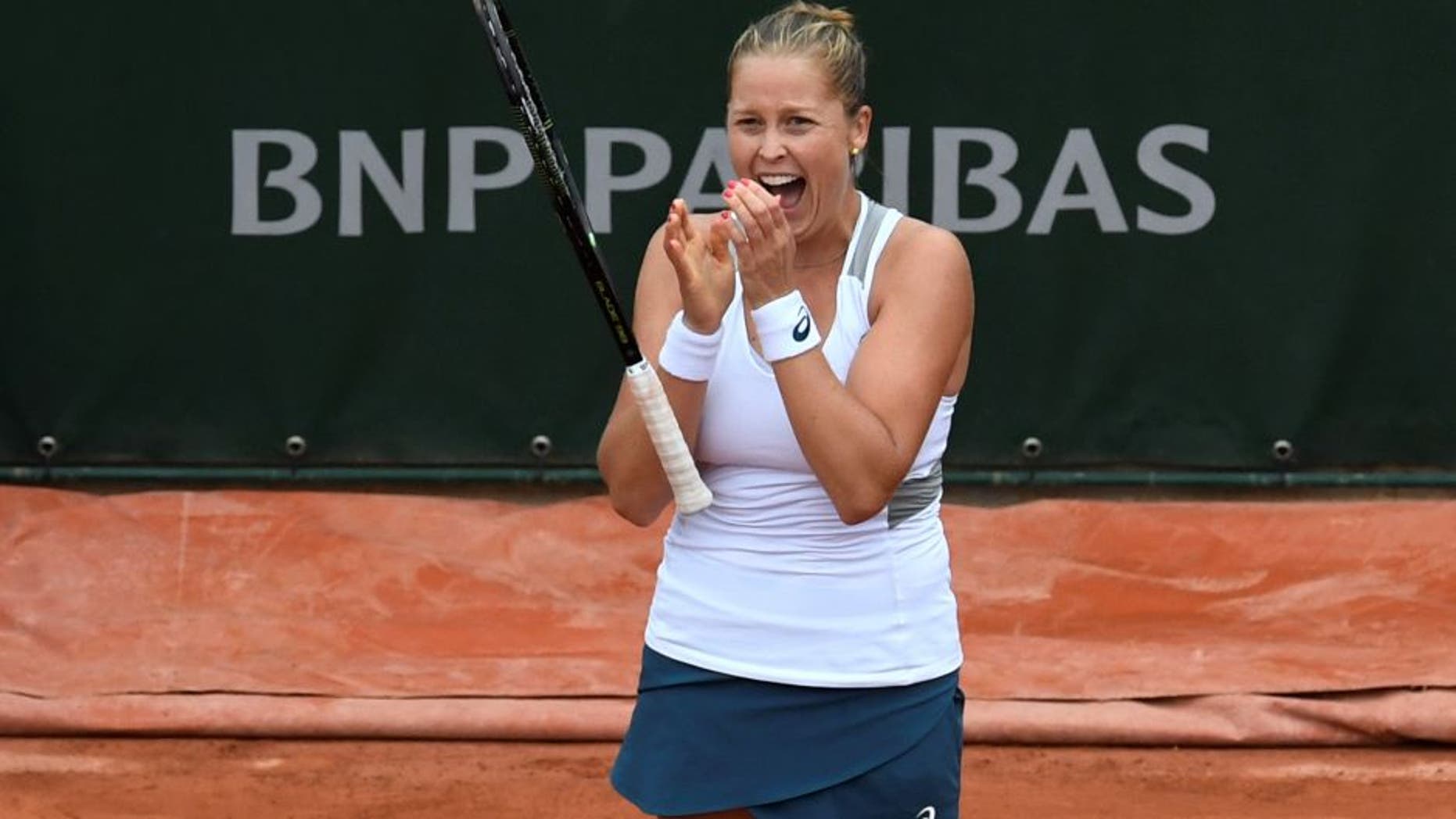 Shelby Rogers, 23, has advanced to the quarterfinals of the French Open with a string of upsets that included a bizarre 6-0, 6-7, 6-0 win over two-time major champion Petra Kvitova. While she's one of eight women left in the tournament, it's a good time to ask 'who is Shelby Rogers?' The young woman now finds herself one match from a winnable Grand Slam semifinals appearance, and possibly, the most improbable major finalist in the history of professional tennis.

Here are 12 things to know about her impressive run so far.
1. Only seven other women since 1984 had made the French Open quarters with a triple-digit ranking. None of those players faced a tougher road to the quarters than Rogers (one woman didn't face a player ranked inside the top 10). She will have faced four seeds (at minimum) and defeated the No. 25, No. 17 and No. 10. (This triple-digit QF list doesn't include Kim Clijsters, who won the 2009 U.S. Open while at the beginning of her comeback. And another woman put herself on the list at Roland Garros. Tsventana Pironkova, No. 102, made the quarters too, but she's been in the top 40 and has a number of big Slam wins to her credit, so her story is far from Rogers'.)
2. The cutoff for automatic entry into the 128-player French Open was the 109th-ranked player in the world. Rogers, as mentioned, is No. 108, making her the second-to-last woman to get a berth into the Grand Slam without having to qualify.
3. Rogers was born and raised in South Carolina. She started playing tennis - despite having eyes for ice hockey - after her sister did. And, as usually seems to be the case, the younger child eventually became the bigger star.
4. Rogers entered the French just 24-33 in WTA matches. It's a record you'd expect to see from a player who's spent most of her career in or around the triple digits. However, what's not expected is Rogers' record against the top 20. Including the French, she's an impressive 5-10 lifetime against the best players in the world, including wins over No. 8 (Genie Bouchard), No. 12 (Kvitova), No. 14 (former French finalist Sara Errani), No. 16 (Carla Suarez-Navarro) and No. 19 (Karolina Pliskova). And then there's this phenomenally weird stat from Jonathan Kelly: Rogers is 0-5 against the top 20 when she's in the top 100. She's 5-5 against the top 20 when she's out of the top 100.
5. She has as many wins at the French than she did in all her previous Grand Slams combined. Rogers didn't win a match in either of her appearances at the Australian Open or Wimbledon. She'd won one match in her three French Open starts and three matches in four appearances at the U.S. Open, including a third round run last year - the furthest she's ever been in a Slam.
6. Rogers didn't even make it to qualifying at the Australian Open. After starting the year at No. 153, Rogers was playing a $25k challenger in Wesley Chapel, Fla. while Angelique Kerber was making her surprise sprint to a major title. In her tournament, Rogers made it all the way to the semifinals before losing to the 622nd-ranked player in the world.
7. A finals appearance in the WTA event in Rio catapulted Rogers into automatic qualifying for the French. In a span of three weeks in February, Rogers went from No. 151 to No. 108, due in most part to making the finals in Rio, where she lost to former French Open champion Francesca Schiavone 2-6, 6-2, 6-2.
8. But it's not exactly as if everything was rosy headed into Roland Garros. In the two months before the French, Rogers went 3-5 with losses to players ranked No. 184, No. 192, No. 197 and No. 138.
9. In 33 career WTA tournaments, Rogers has lost in the opening round 19 times. That's 10 more times than she's advanced to the quarterfinals.
10. Rogers made more money in winning her first-round match (appx. $66,000) than she had the whole season (appx. $58,000). She's guaranteed about $327,000 for making the quarterfinals (the prize money is listed in Euros, hence all the approximations) and should earn enough rankings points to move up around 50 spots and is nearly guaranteed to set her personal rankings high (No. 70, which she hit in Sept. of 2014).
11. When she was younger, Rogers served as a ball girl at the Charleston Open. She's since played in the main draw of the tournament four times and has won one of her matches.
12. Rogers is scheduled to play the fourth match on Court Suzanne Lenglen on Wednesday, assuming the weather holds. She'll face No. 4 Garbine Muguruza, a former Slam finalist and a player who should theoretically end Rogers' Cinderella run. (The quarterfinals is usually where surprise Grand Slam runs come to an end.) But there's been nothing logical about this French Open, least of all the 108th-ranked player in the world making it to the final eight. And if she does happen to beat Muguruza, Rogers would play either the No. 23 or No. 102 ranked player in the semis with a berth in the finals on the line. That glass slipper might stay on yet.