Shaq's son: Kobe offered to train with me, and I'm gonna try to beat him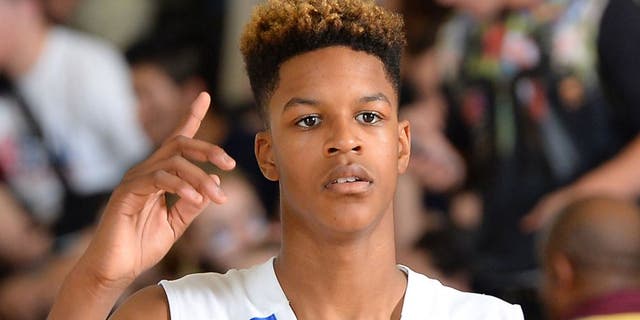 The once-bitter feud between Shaquille O'Neal and Kobe Bryant has chilled so much that Kobe might train Shaq's son Shareef.
Shareef O'Neal, a 16-year-old hoops prospect playing prep ball in LA, told TMZ that Shaq and Kobe are close enough now that they talk on the phone and text, and Shareef said he talks to Kobe, too. In fact, he added, Kobe offered to train with him when they saw each other at the All-Star weekend in Toronto in February.
Shareef says he hopes to start training with Kobe this summer and, if the two play some 1-on-1, he's definitely going to try to take down the legend.
Yeah, this sounds like a kid the Mamba can work with.