Shaq calls out James Harden, says 'he has no leadership skills'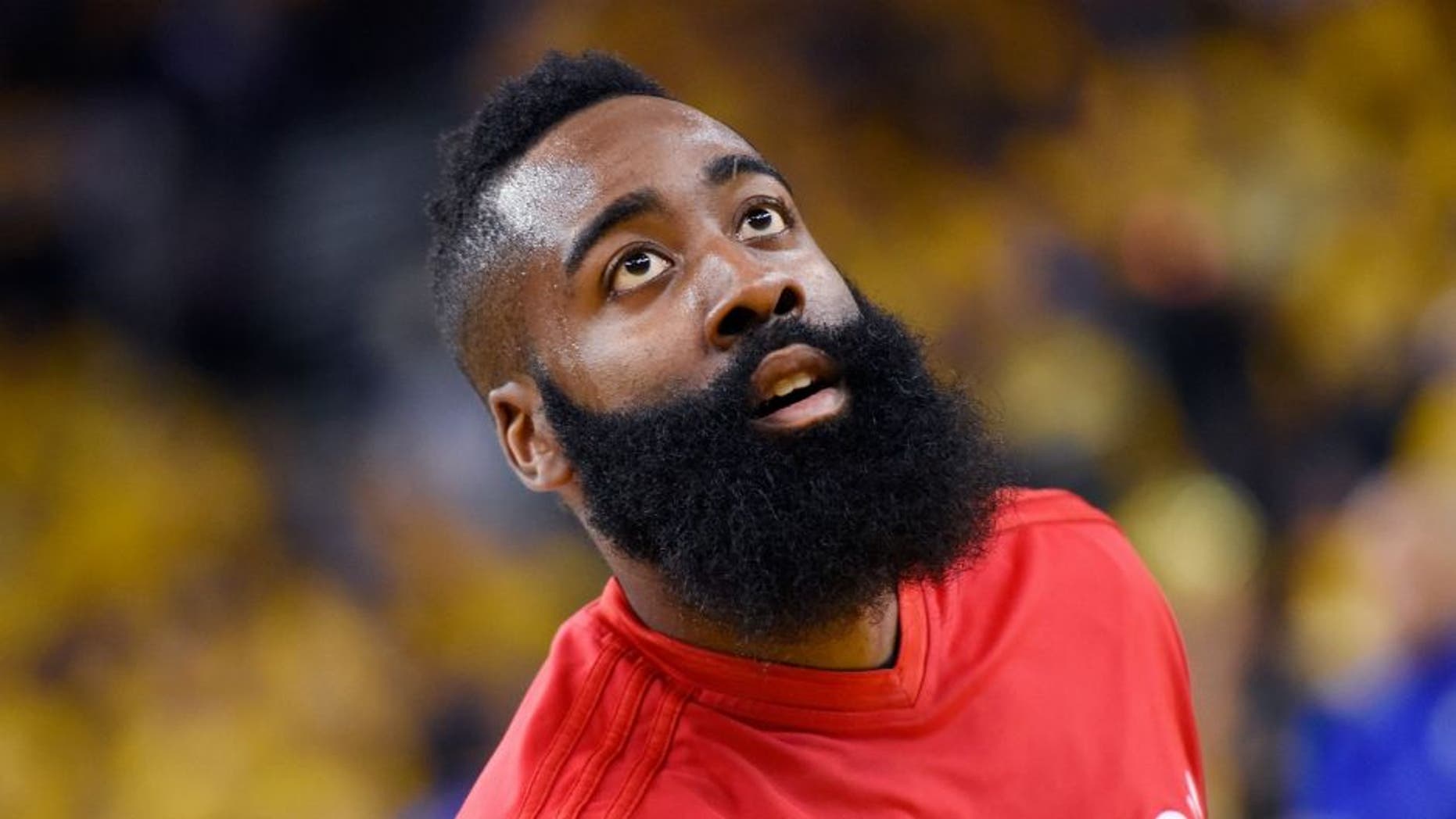 Everybody gets on James Harden for his non-existent defense, but Shaquille O'Neal says something else is missing from the resume of the Houston Rockets' cornerstone.
Leadership.
Shaq called Harden out on the TNT halftime show during Houston's Game 2 loss to the Golden State Warriors.
"The problem with James Harden is he has no leadership skills. I know for a fact as the main player, when you come to play, others will follow. If you're the leader of a team, you gotta do what you're supposed to do. If you don't do what you're supposed to do, then others will not do anything," Shaq said.
"He doesn't lead by example. There's two types of leaders. The vocal leader get in people's face like Draymond Green, and those who lead by example."
Of course, Harden's defense was a hot topic as usual too, with plenty of people on Twitter -- even DJ Jazzy Jeff -- mocking his efforts.
Harden at least corrected one flaw from Game 1. After being held without a single free throw in the opener, he got back to his usual ways and got to the line for 15 attempts in Game 2, making 13 of them. Harden led the league in free-throw attempts with 10.2 per game.
Oh, and that Draymond fella that Shaq referenced? He must have done a good job leading. His Warriors won Game 2, 115-106, despite the reigning MVP sitting with an ankle injury. The Warriors lead the series 2-0.
(h/t to Larry Brown Sports)