Shane Vereen continues to look like the Giants' best RB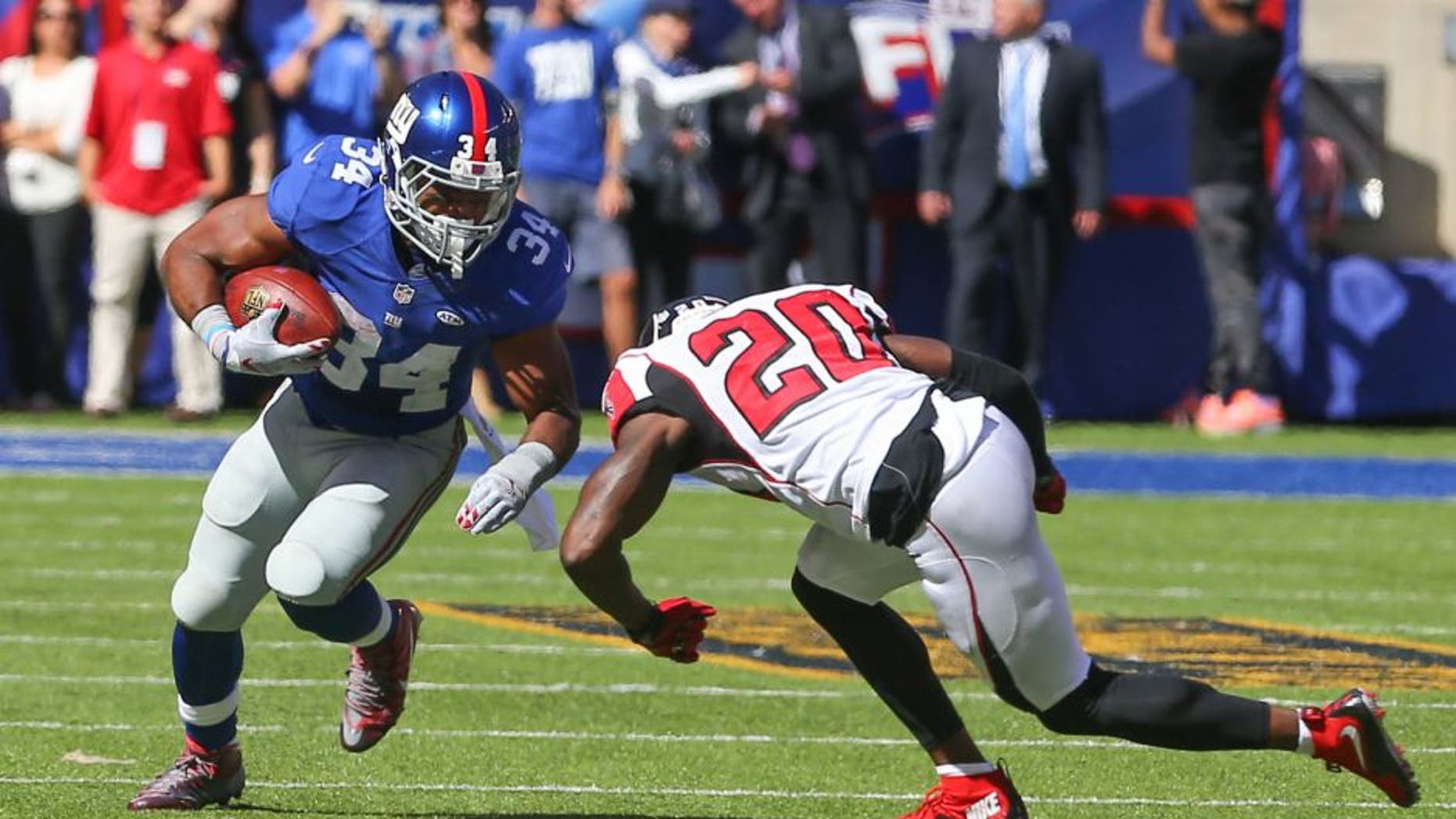 The New York Giants brought in free agent running back Shane Vereen this offseason to fill a role. They wanted Vereen to add an element to the offense as a receiver out of the backfield on passing downs and in no-huddle situations. Through the Giants' first two games, Vereen has been the most explosive option on offense outside of Odell Beckham Jr., and it might be time for him to inherit a larger offensive role.
Through the first two weeks, Vereen is second to only Beckham in receiving yards on the Giants. He has 12 receptions for 122 yards receiving, and he has also added 33 yards rushing on nine carries. Vereen leads the Giants' running backs with 64 offensive snaps, but he has seen less than half of the offense's total snaps so far.
In the passing game, Vereen has been even more dynamic than the total receiving yards show. On his 12 receptions, he has forced a missed tackle by the defender six times, per Pro Football Focus. Several of Vereen's receptions have turned into first downs.
Having Vereen on the field instead of Rashad Jennings or Andre Williams gives the offense more options. The defense has to respect the run and the short pass out of the backfield. Also, the Giants can opt to go into their no-huddle offense at any moment and feel much more comfortable with Vereen back there.
As the Giants move forward, you can expect to see more of Vereen. If he continues to play like he has through the first two weeks, he will easily eclipse the 50 percent snap mark.