Shane Mosley says he saved a baby from car wreck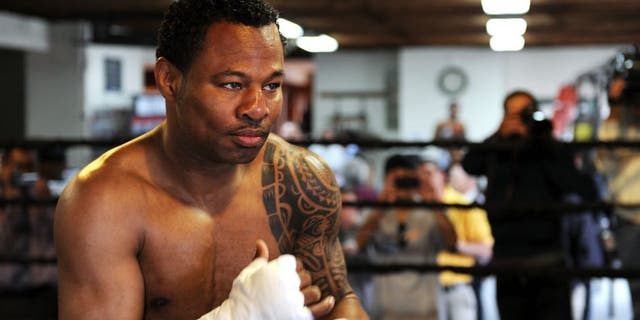 NEWYou can now listen to Fox News articles!
In the boxing ring, Shane Mosley might be one of the best fighters of his generation, a champion who has won eight titles throughout his storied career. But over the weekend, he did something that is more heroic than anything that has ever taken place in the ring.
That's when, according to a report from KCal 9 in Los Angeles, Mosley and his girlfriend helped pull a baby out of a car during a four car-wreck on the 405 freeway. The baby was bleeding and the father, who was in the front seat was unable to unlock the door to get to it.
Here is Mosley explaining why he made the sudden move.
"You don't know if the car is going to catch fire, what's going to happen, then seeing there's a baby in there," Mosley told KCal in Los Angeles.
Thankfully it appears as though everyone was OK. From there, Mosley and his girlfriend called 911, and when an ambulance picked up the baby (and father as well), they even went so far as to call the baby's mother on the way to the hospital.
It was something that the family will forever be thankful for.
"He (the father) was crying and saying, you guys are like an angel, and thank you for helping me. And being there for me and protecting my son."
Oh, and if that wasn't enough, Mosley made one, final considerate gesture to the family: He gave them tickets to his May 28 fight with David Avanesyan in Glendale, Arizona as well.