Severino, long ball carry Yankees over Rays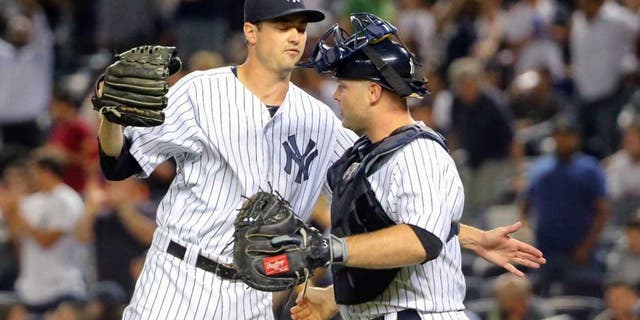 NEW YORK -- Sizzling rookie Luis Severino won his third straight start and Alex Rodriguez hit his 681st career home run, sending the New York Yankees over the Tampa Bay Rays 5-2 on Friday night for their sixth win in seven games.
Brian McCann and Greg Bird also homered for the Yankees, who hold the top AL wild-card spot and are trying to catch East-leading Toronto. New York won with just four hits -- an infield tapper and three long balls.
Evan Longoria hit his third homer in two games for the Rays, still on the edge of the wild-card race.
The 40-year-old Rodriguez gave the Yankees the lead with a two-run drive in the second inning and the 21-year-old Severino kept them ahead.
Severino (3-2) hit 97 mph with his fastball and threw shutout ball until Longoria's homer in the sixth. The righty has a 2.04 ERA after his first six big league starts.