Seth Curry explains why he turned down a chance to join Steph and the Warriors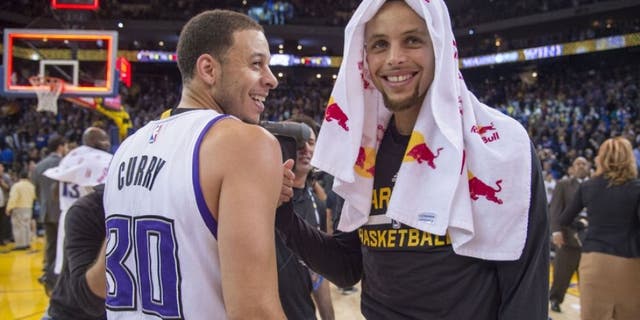 Seth Curry was pursued by a number of teams last summer despite his pedestrian career averages. The Kings, Pelicans and Hornets were a few that reportedly showed interest in the 26-year-old guard.
But one other team reached out to the former Duke star -- the Golden State Warriors. It would have been a chance for Curry to play on the same team as his superstar brother and possibly win a title.
Instead, Curry, who has averaged 6.7 points, 1.5 rebounds and 1.6 assists during his four-year career, joined the Mavericks on a two-year, $6 million deal. So why weren't the Warriors his final destination?
"It was just about what I think and creating my own path," Seth Curry told The Vertical's Adrian Wojnarowski. "Kind of a similar situation to what I was going through heading into college, not really wanting to step right into Steph's shadow once I finally get my shot.
"And obviously I want the best situation possible. They kind of had a set team there and they knew their rotations and things like that. So I wanted a chance to grow my game and get better and step into the best situation possible for my career going forward."
Curry is coming off the bench for the Mavericks, averaging 8.7 points, 2.7 rebounds and 2.2 assists in 24.7 minutes per game. Definitely not the kind of numbers his older brother routinely puts up, but Seth doesn't have the kind of offensive leeway Steph has in Golden State.