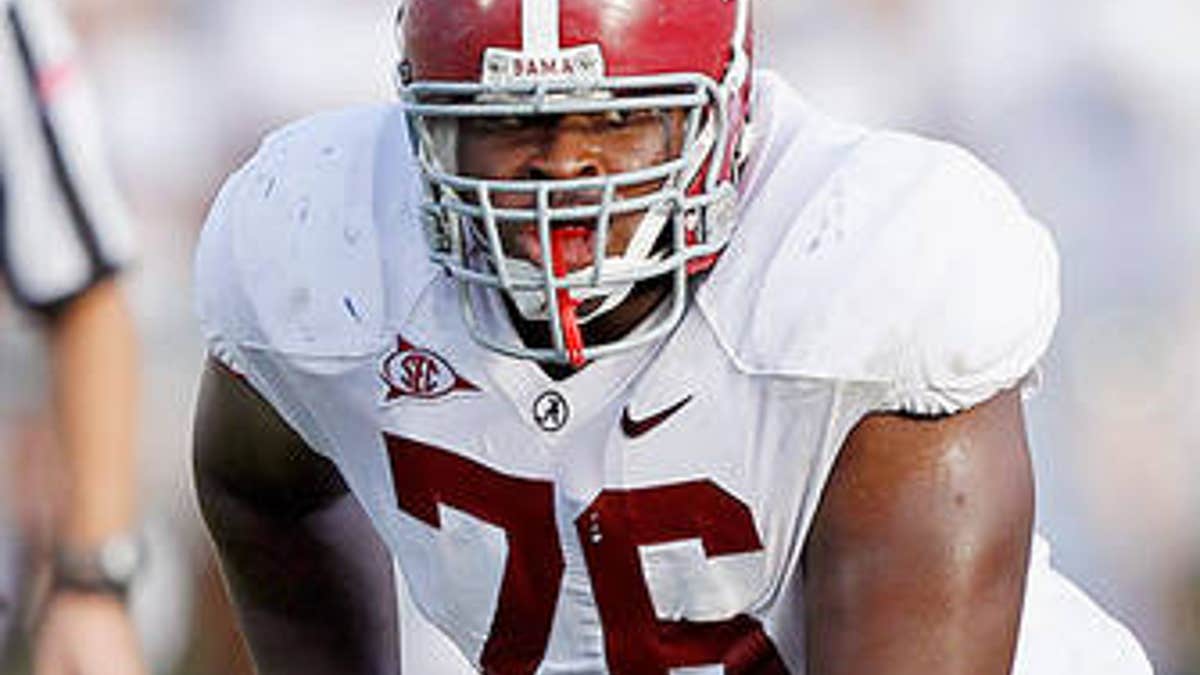 Five SEC players from three SEC schools accepted impermissible benefits, Yahoo! Sports reported Wednesday.
The players named in Yahoo!'s report are D.J. Fluker of Alabama, Tyler Bray and Maurice Couch of Tennessee and Mississippi State's Fletcher Cox and Chad Bumphis. Couch is a starter at Tennessee this season, but the rest have moved on to professional careers.
Yahoo!'s source material is a series of financial documents and text messages belonging to former Alabama defensive end Luther Davis, who played for the Crimson Tide from 2007-10. Yahoo! didn't reveal the source of that documentation, except to say it was someone with "ties to the NFL agent community," who says Davis served as a middle man between college players and agents. Davis has not commented.
The report goes into detail about the transactions, but the gist of the report is that agents were using Davis as a way of streamlining the distribution of money to college football players, with at least $45,000 transferred from various agents to Davis in about a 15-month period in 2011 and 2012, and then there are some other transactions on top of that.
Mississippi State told Yahoo! it will do its "due diligence to evaluate any potential concerns." Tennessee, Alabama and the NCAA have not commented.