Seattle Mariners pitching prospect Victor Sanchez dies at 20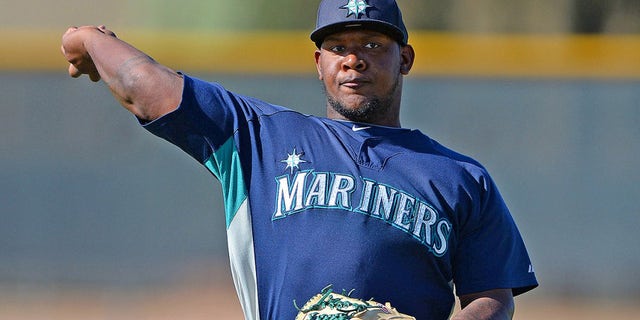 A pitching prospect of the Seattle Mariners died Saturday night from head injuries he suffered in a boating accident last month.
The Caracas Lions, his team in Venezuela, issued a statement saying 20 year-old Victor Sanchez died after being in a coma for 42 days.
"Caracas BBC joins the grief felt by the Caraquista fans for the death of pitcher Victor Sanchez, who was one of the most promising prospects in the organization," the team said in a statement.
Sanchez was swimming on Feb. 14 when he was struck in the head by the propeller of a motorboat on the beach in the Venezuelan coastal town of Campano, about 280 miles east of Caracas. Witnesses told authorities that the driver appeared to not see Sanchez in the water.
The baseball player remained in a coma until his death.
"Victor was a tremendous young man and a wonderful teammate," said general manager Jack Zduriencik for the Mariners in the statement. "He was a very talented player who was close to fulfilling his promise as a Major Leaguer. He will be missed by his teammates, and the coaches and staff at the Mariners. The entire Mariners organization sends our deepest condolences to his family during this difficult time."
The right-handed pitcher was 7-6 with a 4.19 ERA last season at Double-A Jackson. He signed with the Mariners in 2011.
Based on reporting by The Associated Press.
Like us on Facebook
Follow us on Twitter & Instagram