Sean Payton: 'The sky is not falling today'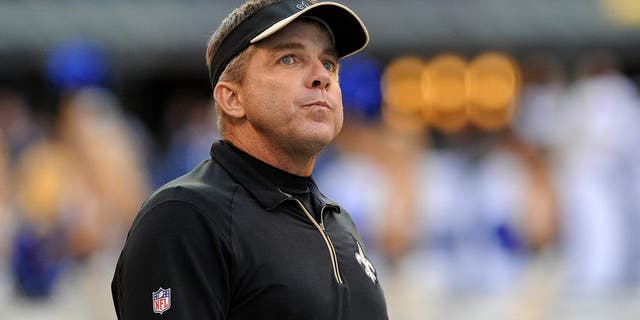 Oct 25, 2015; Indianapolis, IN, USA; New Orleans Saints head coach Sean Payton looks at the scoreboard during the final minutes of their game against the Indianapolis Colts at Lucas Oil Stadium. The Saints went on to win the game, 27-21. Mandatory Credit: Thomas J. Russo-USA TODAY Sports Thomas J. Russo USA TODAY Sports
Well, after the tough 34-28 loss for the New Orleans Saints to the Tennessee Titans, one man who isn't losing his mind is apparently Sean Payton.
According to Katherine Terrell of The Times-Picayune, when Payton was asked about making any personnel or coaching changes, he doesn't believe there's any reason to go into panic mode.
"Listen, the setback is a game," Payton told The Times-Picayune. "I mean you know the sky is not falling today."
While Payton spoke about quite a few things, one specific was the kicking game, but not specifically Kai Forbath. After the Saints had allowed Tennessee to tie up the game, Forbath's potential game-winning kick was blocked.
"We got decent field position after the missed field goal and then put ourselves in the position to win the game," Payton said. "Honestly, we have to be able to function there. That is what they are paid to do and we're not attempting the field goal that they had just attempted (55 yards). We're inside the thirty."
There's obvious frustrations after the Saints moved to 4-5, when there are plenty of reasons to believe they should be 5-4 currently.