Seahawks rule Lynch out for Sunday, remain hopeful for playoffs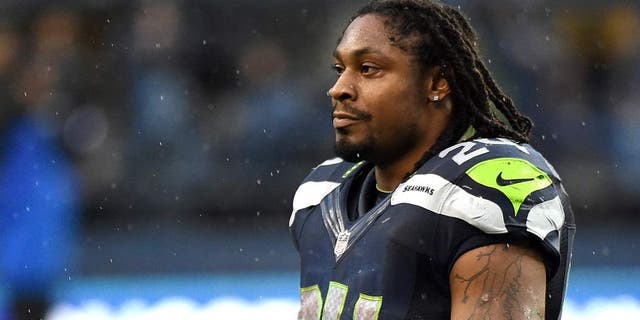 Seattle Seahawks running back Marshawn Lynch has been ruled out of Sunday's regular-season finale at the Arizona Cardinals.
The news concerning Lynch was hardly surprising since he has yet to practice since undergoing abdominal surgery on Nov. 25. Seahawks coach Pete Carroll said he remains hopeful about Lynch's availability for the postseason.
"I would think he can make it back. That's what we hear," Carroll told reporters Wednesday. "It's really up to that day-to-day kind of progression that he's making. There's a lot of days between next week starting up."
Carroll said earlier in the week that Lynch had a chance to return to practice Wednesday depending on how he progressed in his private workouts in San Francisco. On Wednesday, Carroll said Lynch was "not quite over the hump yet" after working out all day with his personal training staff.
The topic of Lynch working out away from the team has not been an issue for Carroll - a stance that was supported by the veteran running back's teammates on Wednesday.
"We're good with it," star cornerback Richard Sherman said. "When that guy is on field there's no one like him."
Added linebacker Bobby Wagner: "You see how hard that man runs. Everyone has a ton of respect for him and that's never going to change."
Lynch has missed only one game during his first full seasons with the Seahawks, rushing for double-digit touchdowns and at least 1,200 yards. He missed three games this season and has not played since a loss to Arizona on Nov. 15.