Seahawks RB Eddie Lacy reportedly faces another weigh-in Monday for potential $55k bonus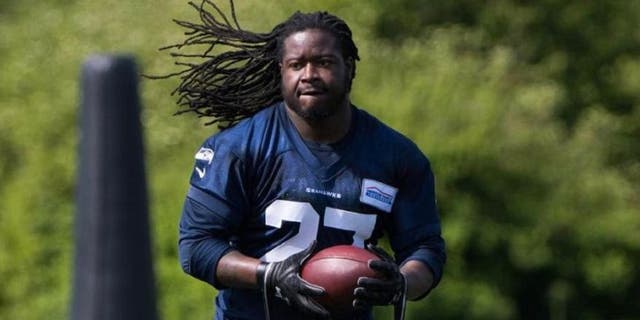 NEWYou can now listen to Fox News articles!
Eddie Lacy is about to step on the scale again in the hopes of cashing in on another incentive. The Seattle Seahawks running back has to weigh 250 pounds by Monday to earn a $55,000 bonus, ESPN reported Sunday.
Its the latest weigh-in for the 27-year-old, who spent his first four years in the league with the Packers. Lacy hit his first weight goal in May, when he needed to come in under 255 pounds. He weighed 253, earning him a $55,000 bonus.
Lacy had problems keeping his weight under control in Green Bay, and it became a sticking point for Packers coach Mike McCarthy, who pointed out his conditioning numerous times.
The Milwaukee Journal Sentinel reported in March that Lacy weighed 267 pounds at one of his free-agent visits. Lacy needs to maintain a playing weight of 245 pounds during the season to continue cashing in on the incentives.
The former Pro Bowl running back has shown off some of the workouts on Twitter.
Lacy played in just five games last season after suffering a season-ending ankle injury. His rushing totals have decreased each season since his rookie year, when he ran for 1,178 yards in 2013.
Brad Penner-USA TODAY Sports | Brad Penner