Scolari considering going with the formation he used when Brazil won the World Cup in 2002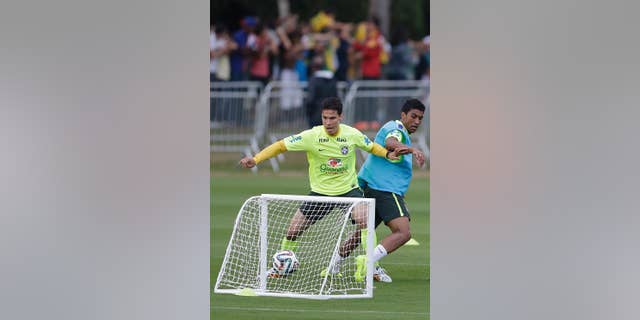 TERESOPOLIS, Brazil – Luiz Felipe Scolari is contemplating adding another central defender to Brazil's lineup against Colombia in the World Cup quarterfinals on Friday, going back to the formation that gave his team the 2002 title.
The Brazil coach has to make at least one change because midfielder Luiz Gustavo is suspended, and he says he has a couple of options to replace him.
Scolari says he could either maintain the same formation from the first four matches, with four players at the back, or switch to a team with three central defenders, removing the responsibility of the full backs to defend.
It would be the same tactical scheme he used when Brazil won the 2002 World Cup in South Korea and Japan.