Scioscia: No plans to be a part of Angels' GM search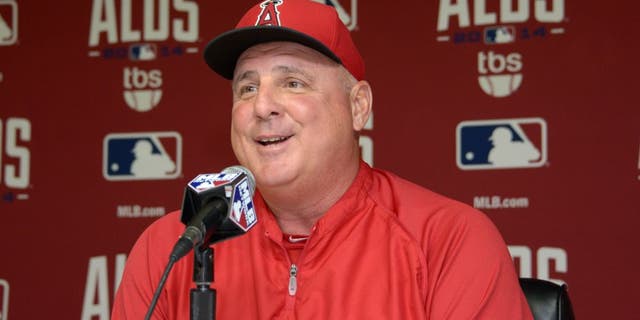 NEWYou can now listen to Fox News articles!
The Los Angeles Angels would like to find a new full-time general manager sooner rather than later. That's the word that trickled out earlier this week, at least, as Arte Moreno and his staff are expected to fill the position shortly after the season ends (if not before).
Jeff Fletcher of the O.C. Register caught up with manager Mike Scioscia prior to the Halos' game with the Oakland Athletics on Tuesday night, and Scioscia made it very clear he doesn't intend to have any influence on the new GM's hiring.
That is particularly interesting, considering many have always assumed that Scioscia plays a larger role in organizational decision-making than some other managers do on other teams.
Said Scioscia to Fletcher in flatly denying any participation in the process: "I don't plan on being part of any selection committee. I know the role of a manager in an organization, and I love that part of it. It's not to go pick a GM."
Of course, this could be a testy subject for Scioscia considering the strained relationship he is said to have had with now-departed GM Jerry Dipoto.
Scioscia added that he believes that Moreno and team president John Carpino know what they have to do to find someone 'on the same page' with him, adding, "We've talked baseball for a long time, so I don't think there's any questions from John or Arte about what our baseball philosophy is and what we need to do to keep moving forward. And obviously if any potential GM wants to have those conversations with me, obviously I'd love that, just to make sure that they're comfortable with being on the same page."