Sánchez Likely to Rest in Jets' Season Finale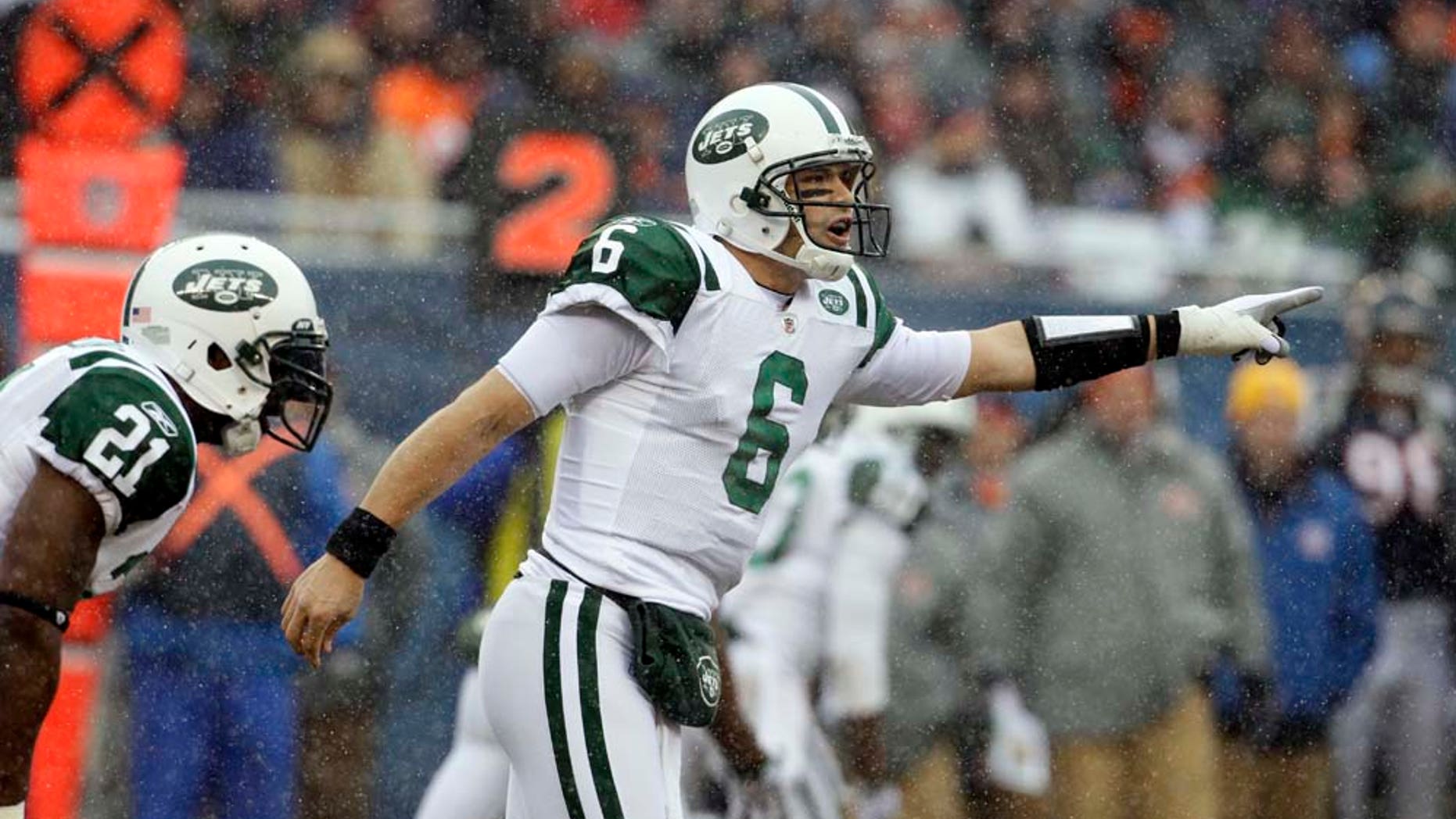 Mark Sánchez, the New York Jets' starting quarterback, will likely get a chance to rest his ailing shoulder next week.
The second-year starter, who had a relatively good game in Sunday's game against the Chicago Bears, played most of last week's game in the Jets' win in Pittsburgh with a shoulder injury.
The Jets won versus the Steelers, but Sánchez needed to have an MRI on his shoulder. Team doctors cleared him for Sunday's game, in which he threw for 269 yards and a touchdown in the team's 38-34 loss.
Sánchez threw an interception in the final minute of the game to seal the win for the Bears.
Despite the loss, the Jets clinched a playoff berth as a wildcard team.
"To lose the game and to still make the playoffs, that's the best news you can ever have after a loss," said Sánchez.
With a playoff berth secure, Jets' head coach Rex Ryan may opt to sit his ailing quarterback in next week's match-up against the Buffalo Bills.
The move is not without risk, however.
The game could have implications on the seeding of the playoff teams of the American Football Conference. The Jets are currently the sixth and lowest seed, and would face the third-seeded Kansas City Chiefs if the season ended today.
With a win against the Bills, however, the Jets could move up to the fifth seed and perhaps face the winner of the AFC South division.
Still, the Jets, who will play on the road in two weeks no matter what happens, could only move up one slot, a reward perhaps not worth the risk of further injuring their prized quarterback.
The Associated Press contributed to this story.
Follow us on twitter.com/foxnewslatino
Like us at facebook.com/foxnewslatino