San Francisco 49ers' Smith Responds To Lawsuit About Shooting At His Home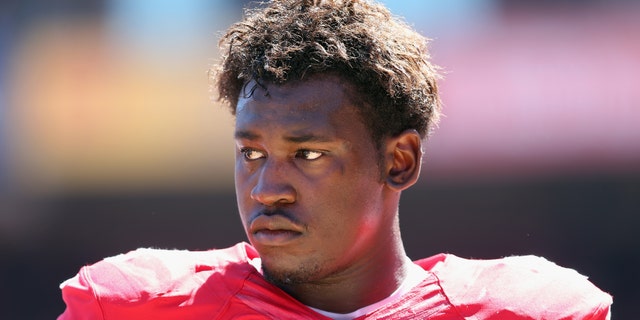 A Latino man has filed a lawsuit against several San Francisco 49ers players claiming he was shot while at a party of the home of linebacker Aldon Smith.
Ronndale Esporlas filed the suit after being shot in the leg at a party during June of last year. In the lawsuit, he claims both Smith and his teammate, tight end Delanie Walker, illegally fired weapons to disperse the crowd.
According to the Sacramento Bee, two people were shot at the party and Smith was stabbed in the torso. Esporlas, the newspaper said, was shot by people who fired at the house as they were leaving the party. No one at the party was ever charged.
The attorneys for the 49ers players have filed a response to the civil suit saying Esporlas "freely and voluntarily exposed himself to all risks of harm" by attending the party.
The San Jose Mercury News reports the response, filed Tuesday, also states that injuries suffered by Esporlas were not caused by the defendants and that any compensation he may be seek can be "abated, reduced or eliminated to the extent plaintiff's negligence caused or contributed to his own injuries and damages, if any."
Santa Clara County prosecutors say they are considering criminal charges.
The Associated Press contributed to this report.
Follow us on twitter.com/foxnewslatino
Like us at facebook.com/foxnewslatino