Sam Shields takes Ladarius Gunter under his wing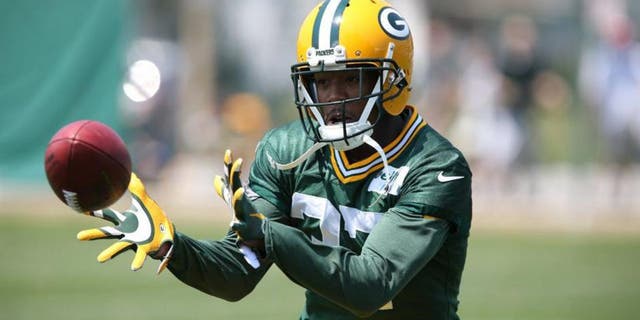 NEWYou can now listen to Fox News articles!
Green Bay Packers cornerbacks Sam Shields and Ladarius Gunter have something unique in common, even though the former is a surefire starter and the latter is fighting for a spot on the roster.
Shields and Gunter both went undrafted out of Miami.
This common bond has sparked Shields' interest in Gunter, who has seen quality reps during training camp practices with second-round rookie Quinten Rollins missing some time. Gunter has taken advantage of the early opportunity to learn.
"He's quiet," Shields said, via Tom Silverstein of the Journal Sentinel. "All he does is listen. He don't talk back. When he listens, he corrects his mistakes. That's something that being an undrafted free agent, you have to do that. You just bite a lot of bullets and keep working."
If Gunter has an advantage on the rest of Green Bay's cornerbacks, it's his size. At 6-foot-2 and 201 pounds, he is the team's largest player at the position and specializes in physical coverage at the line of scrimmage.
"He's long," Shields said, per the Journal Sentinel. "He's long and strong. People have trouble getting off the line with him. I just say use that to your strength."
If he takes Shields' advice to heart, Gunter can follow in his footsteps and, one day, go from undrafted rookie to the team's No. 1 cornerback.
(h/t Journal Sentinel)