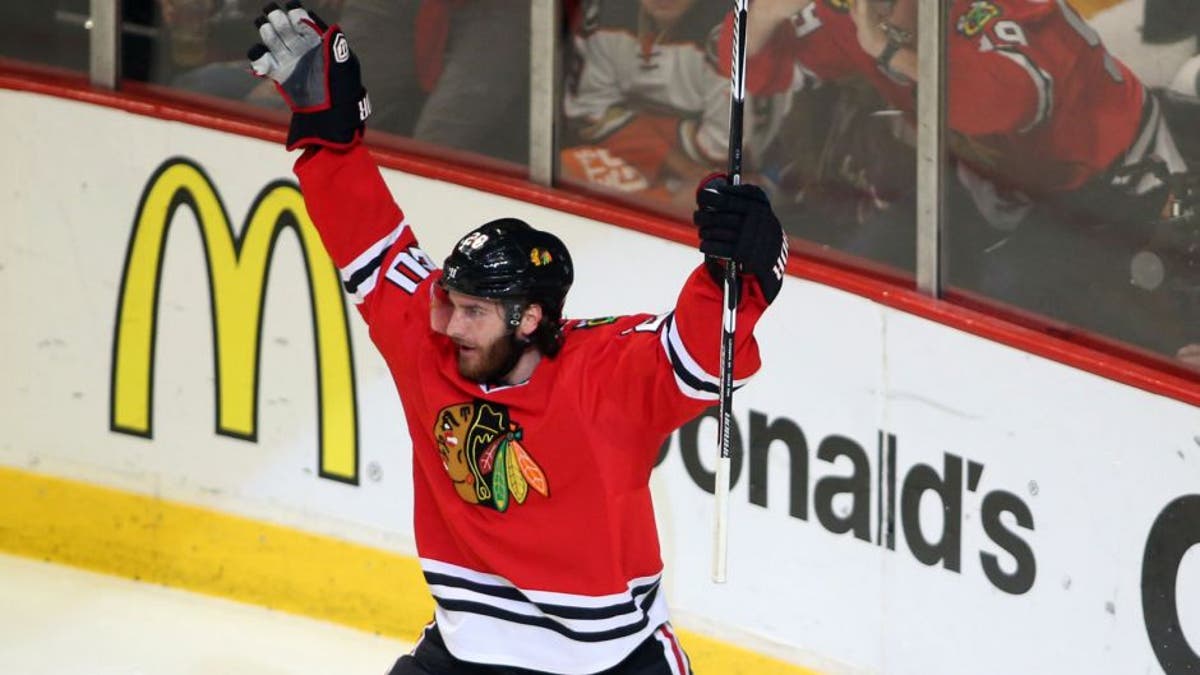 Former Chicago Blackhawks left wing Brandon Saad showed his appreciation of the military on Wednesday by bringing the Stanley Cup to the United States Air Force Reserve stationed at the 911th Airlift Wing in Moon Township, Pa.
Approximately 200 members greeted the 22-year-old Pittsburgh native, who was the centerpiece of a seven-player blockbuster deal with the Columbus Blue Jackets on June 30. Saad received a tour of the instillation and the C-130 Hercules aircraft before posing for pictures with members of the unit.
"This is something I'm into and giving back to the true heroes," Saad said, according to the Pittsburgh Post-Gazette. "I'm a big fan of them. It's just been a great day."
Col. Jeff Van Dootingh was also thrilled with the experience, telling reporters that he agreed in "0.2 seconds" when the Saad family inquired about bringing the Stanley Cup to the base.
Saad, who also won the Stanley Cup during his rookie season in 2012-13, collected career highs in goals (23) and assists (52) in 82 games in 2014-15. He added eight goals and set up three others in the playoffs, helping the Blackhawks claim their third title in six seasons.
(h/t Chicago Blackhawks)