Ryan: 'Real possibility' McCoy gets 1,000 rushing and receiving yards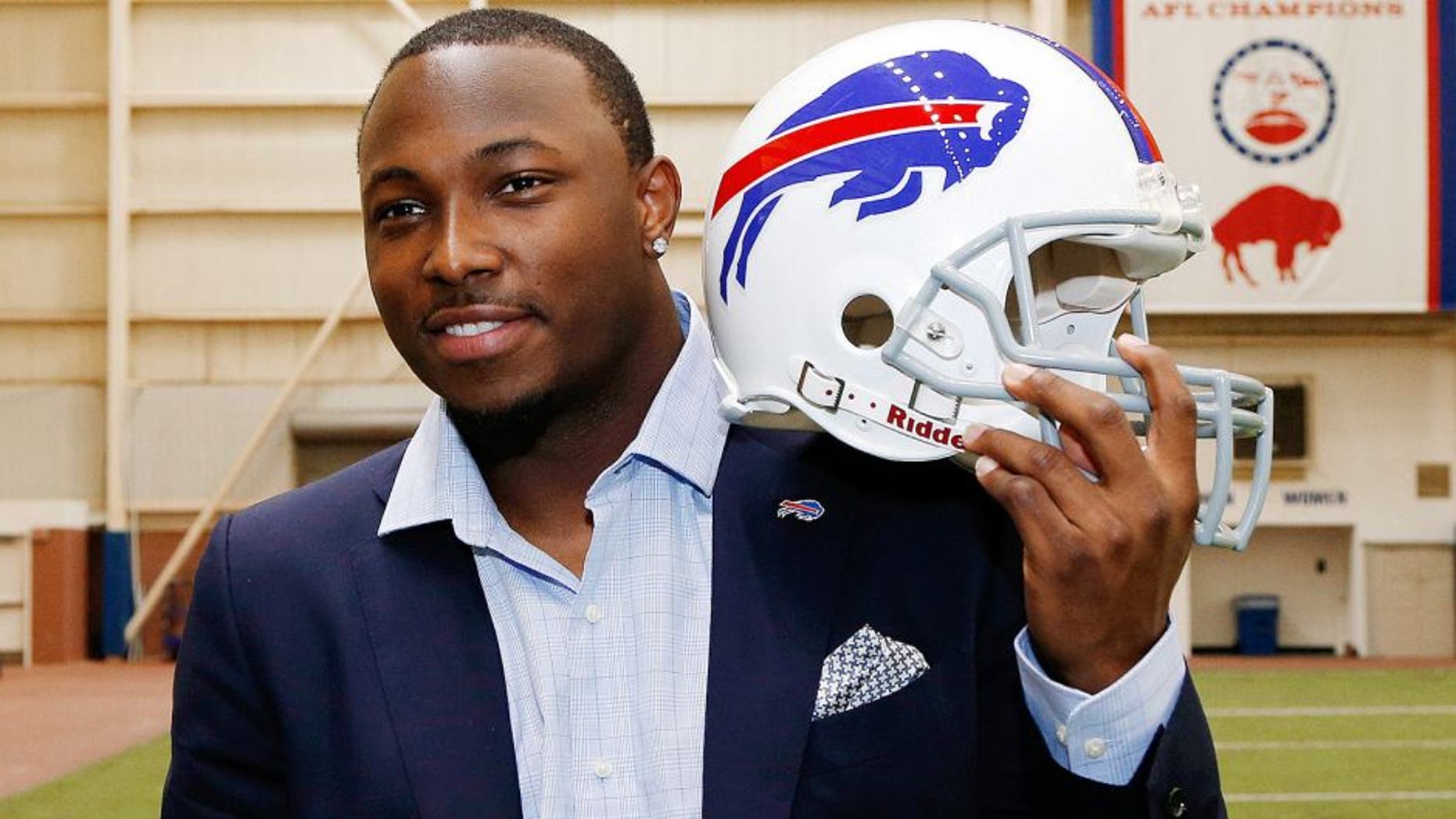 The Buffalo Bills made a bold trade when they shipped promising linebacker Kiko Alonso to the Philadelphia Eagles for LeSean McCoy. Both players filled a need for each respective team, and both are expected to thrive for their new teams.
For McCoy, head coach Rex Ryan has high hopes for his star running backs. On Wednesday, he made a strong prediction for Shady McCoy's numbers in 2015, saying 1,000 yards on the ground and through the air is a not out of the question.
"LeSean McCoy is a special back, a very talented guy," Ryan said. "His merits stand up for themselves, he's led the league in rushing, but he's a multi-dimensional guy. He can dominate a game in the passing game and the running game, so that's what we're going to use him for, that Marshall Faulk -- does he have 1,000 receiving and 1,000 rushing? That's a real possibility."
Twice in his career, McCoy has eclipsed 1,000 yards rushing and 500-plus yards receiving. Nearly doubling his receiving yards isn't impossible, but it won't be easy either -- especially without Andy Reid or Chip Kelly's system in place.
What plays to McCoy's advantage with regards to reaching 1,000 receiving yards is the Bills' lack of a great quarterback. Check downs and screen passes should play a big role in the Bills' offense as none of the three potential starting quarterbacks are the best passers in the league.
(h/t ProFootballTalk)